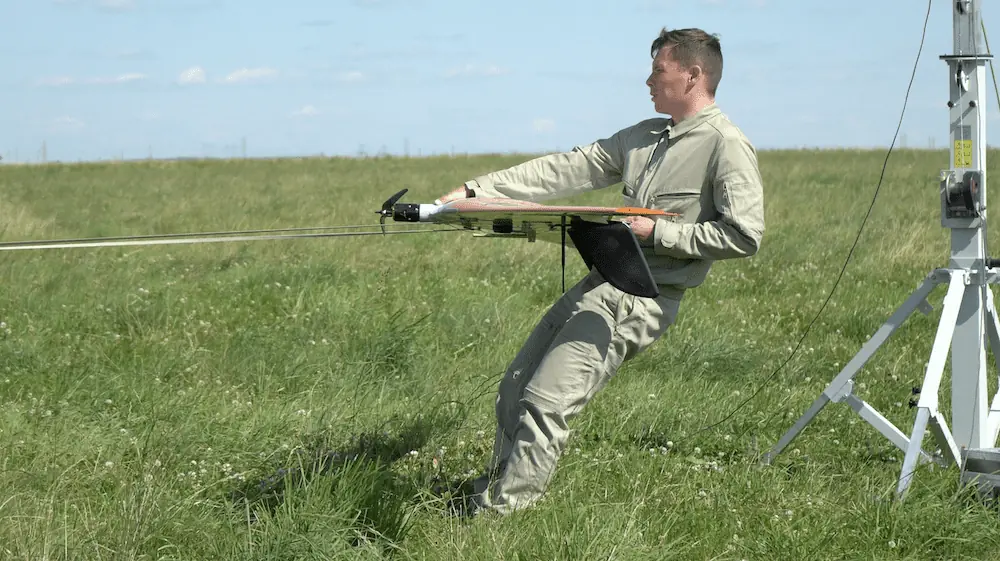 UAVOS has completed a drone-based inspection in the agriculture sector, offering timely and accurate insights into the dynamics of soil drainage and moisture content.
By combining digital data and UAVOS's customized software, the company was able to provide innovative analysis for water management in agriculture and land management.
UAVOS's UAS solution for gathering such soil moisture data is based around its fixed-wing Borey UAS and features a multispectral sensor payload designed to provide both spatial and temporal resolution for better understanding of the soil moisture levels.
The Borey UAS with a multispectral camera supplies full coverage soil moisture measurements over an area of up to 2,220 acres (9 km²) per flight. The flights were conducted at low altitude missions of 150 m above ground level. This low altitude is required for the sensor to accurately map soil moisture up to 10 cm/pixel resolution.
The data provided by the Borey UAS's multispectral camera offers information for the entire area scanned – not just representative samples. Following the drone inspection, UAVOS's mapping professionals provide the client with a detailed report which includes high-definition images and video, Orthomosaic images for import into GIS, Digital Surface Model (DSM) and Digital Terrain Model (DTM) as well as 3D images to help future crop plantation planning and monitoring growth.
"Monitoring soil composition and conditions is important for modern farming practices," said Aliaksei Stratsilatau, CEO at UAVOS. "With multispectral soil quality maps of their fields, farmers can make more informed decisions about where to plant which crops and when to make adjustments. The result? Bigger, healthier yields with more sustainable land management practices."