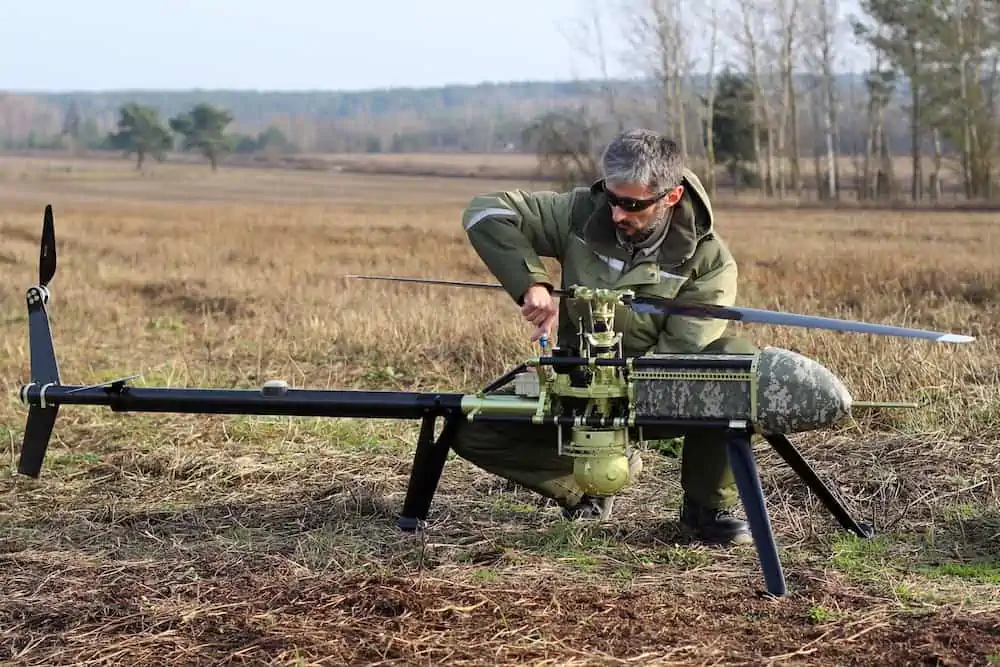 UAVOS has successfully completed a transmission lines and towers drone survey project for an energy company that took place in the Northern area at latitude 20°.
The project was aimed at helping the energy company to fully automate the capture and processing of power lines-related condition assessment data. Over 2300 km Beyond Visual Line Of Sight (BVLOS) flights have been carried out to detect unauthorized objects and vegetation as well as the line and tower elements defects. The project was conducted in a hard-to-reach area, where the landscape often changes and offers different obstacles at a critical low temperature of around – 36 Cº, proving the ability of UAVOS' drones and technologies to operate and detect faults in extremely low temperatures.
To help the energy company administration use the gathered data to improve its infrastructure, UAVOS has employed high-end technologies to automate data analysis of power lines. The company has also enabled digitalization of the whole grid infrastructure on a large scale, which consists of the following modules:
Autonomous data collection and automated drone post-flight data analysis
Big data platform processing
Digital Twin for Maintenance
It is expected that UAVOS' technology will help its clients to move towards more proactive maintenance practices, which will save their expenditure on repair.
A central element of the project is to increase automation of data processing, which is supposed to increase analysis of the data collected during inspection from 30% to 90%. Furthermore, a digital twin will be utilized and merge into one coherent environment, the diverse data streams, such as:
Data from autonomous and in-depth drone inspection
Alternative data sets (e.g. land board information, data collected by ground inspections)
Environmental data and region-specific conditions (humidity, various weather scenarios)
The merging of various sources enables UAVOS to perform advanced analytics and provide detailed maintenance predictions.
The flights were performed with the UVH EL25 electrical, a high-performance unmanned helicopter for BVLOS operation with 5 kg load capacity, and the Borey fixed-wing drone with a flight distance up to 200 km and a payload capacity of 50 kg.
The UAVs were equipped with two different types of sensors: LiDAR and a high-quality resolution camera to gather accurate data, which was then processed using specific software. The project was completed in 17 days, consisting of 33 flight hours and operating an average 2300 km of BVLOS flights.
Data from autonomous in-depth drone inspection was able to identify over 30 issues related to the unauthorized objects and vegetation as well as the line and tower defects. The proprietary software enabled UAVOS to perform advanced analytics. The clients have obtained high-definition images and LiDAR data as well as data visualization through a Geographic Information System (GIS) and have been provided with detailed maintenance defects and predictions.
"This mission successfully proves UAVOS' readiness to deploy its custom solutions in harsh environments," said Aliaksei Stratsilatau, CEO at UAVOS. "Indeed, UAVOS strongly benefits from its position as a UAV manufacturer and a service provider able to develop turnkey solutions for specific industries such as power and utilities."