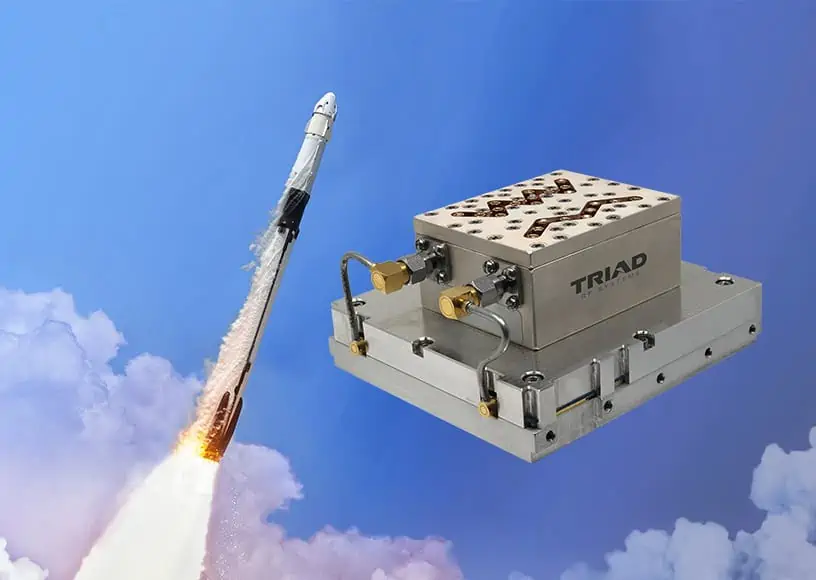 Triad RF Systems has confirmed that its CubeSat X-band transceiver has flown for the third time within a year on a SpaceX Falcon 9 rocket launch. The launch took place from the Cape Canaveral Space Force Station in Florida.
The Triad RF CubeSat transceiver, designed for low Earth orbital (LEO) communications, was among the flight's payload of 59 small microsatellites and nanosatellites that the mission, known as Transporter-5, brought to sun-synchronous orbit. Triad's CubeSat units also flew on two more SpaceX dedicated SmallSat rideshare program missions, Transporter-2 and Transporter-4.
The trifecta of launches adds to the over 16 years of proven flight hours in Low Earth Orbit that Triad's amplifiers, up and down converters, and other units have already achieved, underscoring Triad's position as a highly trusted CubeSat RF subsystem manufacturer. In total, Triad has sent over 400 products into LEO.