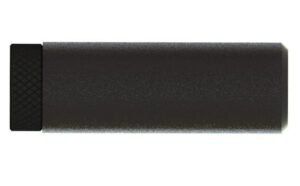 Southwest Antennas has released a new high-performance ruggedized Iridium and passive GPS L1 antenna that provides accurate timing and location services for applications such as UAVs (unmanned aerial vehicles) and UGVs (unmanned ground vehicles).
The small form factor quadrifilar helical antenna features an excellent axial ratio and a lightweight design, with a recessed TNC(m) non-rotating RF connector and an IP67 rating, and is ideal for unmanned systems, autonomous vehicles, and other automated or remote assets where antenna size needs to be minimized.
The antenna supports Iridium transmission and reception, allowing for two-way voice and data communication from anywhere in the world. When paired with an Iridium radio and data service plan, this antenna will enable communication anywhere that has an open sky view.
GPS L1 is also supported, which can be used for timing and location services for any attached radio system which supports GPS reception. The radiation pattern features a wide, 120-degree hemispherical coverage area to capture as much sky as possible and reduce satellite acquisition time.
To view the full specifications of the new antenna or download a datasheet, visit the product page on Southwest Antennas' website.