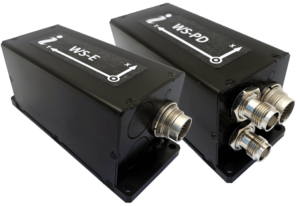 Inertial Labs has formed a partnership with Australian telecommunications integrator CSE Crosscom to provide Inertial Labs' positioning, orientation, and navigation products to the Australian marine industry. CSE Crosscom is highly experienced in serving the commercial, government, transport, and security industries, making it an ideal choice for the expansion of Inertial Labs' distribution network.
Marine technology solutions offered by CSE Crosscom will include Inertial Labs' line of high precision Motion Reference Units (MRU) and Wave Sensors (WS). MRUs are high-performance strapdown motion sensors that provide accurate pitch & roll, heave, surge, sway, velocity, and positioning for all mounted devices. Wave Sensors utilize tri-axis precision accelerometers, magnetometers, gyroscopes, and barometric sensors to supply accurate wave characteristics as well as heave, surge, sway, pitch, and roll of the device under measure. These solutions re ideal for a wide variety of marine and maritime robotics applications such as USVs (unmanned surface vessels), UUVs (unmanned underwater vehicles) and AUVs (autonomous underwater vehicles).
CSE Crosscom's new partnership with Inertial Labs marks their expansion into the marine inertial sensor industry. Inertial Labs and CSE Crosscom share a common vision with an emphasis of identifying opportunities for cost-efficiency, automation, and improved decision making.