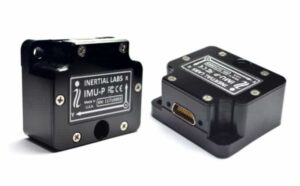 Northwest UAV, a developer of engines and support systems for unmanned aerial vehicles (UAVs), has announced that it is now a U.S. distributor for Inertial Labs' advanced positioning, navigation, and orientation solutions.
With the addition of Inertial Labs' Inertial Navigation Systems (INS), Inertial Measurement Units (IMU) and Attitude Heading and Reference Systems (AHRS) to their catalogue of UAS technologies and services, Northwest UAV now provides the drone industry with all of the experience and tools to help customers be successful in all aspects of developing and improving their systems.
This new development aids Northwest UAV in their aim to be a one-stop-shop for UAV development. The company also offers design, manufacturing, build-to-print, repair, ground testing and flight testing in addition to distributing trusted partner products. Northwest UAV strives to provide expert assistance with every aspect of UAV design, development, and production in one location, throughout the entirety of customer product lifecycle.
Jeff Ratcliffe, NWUAV Chief Technical Officer, commented: "We're proud of the reputation we've built in the UAS industry for providing the most reliable, cost-effective, and high-performance UAS solutions. As we build on our history of providing UAV propulsion system solutions, we are expanding our strategy and becoming America's one-stop UAV shop. We're being very diligent to ensure that all of the products and services we offer integrate seamlessly with our other products and services and are consistent with our hard-earned reputation for the highest level of performance, quality, and service."
Anton Barabashov, Inertial Labs Business Development Manager, stated: "We're excited to partner with a company that shares our high standards for quality, value and performance. And we're thrilled to have a distributor who can offer our customers so many complementary services alongside our products, such as flight testing, build-to-print manufacturing, design assistance, and repair. We're confident that our United States customers will be well-served and supported by the expert team at Northwest UAV."