Vision4ce, a leading developer of rugged image and video processing solutions for unmanned systems electro-optics, has partnered with Unmanned Systems Technology ("UST") to demonstrate their expertise in this field. The 'Silver' profile highlights how their hardware processing platforms and integrated software products provide detection, tracking and targeting capabilities for unmanned vehicles in all domains, including UAVs (unmanned aerial vehicles), drones, UGVs (unmanned ground vehicles) and USVs (unmanned surface vehicles).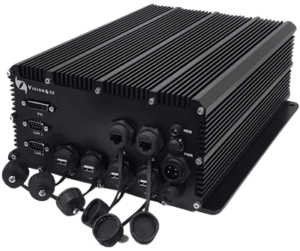 GRIP PCs, packaged within rugged environmentally sealed enclosures and designed for harsh environments, provide high-performance image and video processing for UAVs and unmanned vehicles. Based around the latest Intel Core i7 CPUs, they also feature NVIDIA GPU options for high-spec graphics and GPGPU computing applications.
All units include a 2.5″ SSD SATA hard drive, PCIE expansion capabilities and a variety of I/O options, and can be equipped with up to 16GB of RAM.Proven cooling methods ensure high reliability, with options for conduction and convection cooling of the overall unit.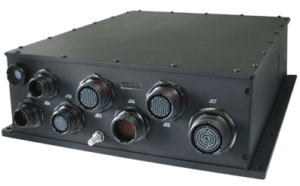 The Video Processing and Distribution Unit (VPDU) provides low-latency processing and routing of multiple video sources to multiple output displays, and is ideal for unmanned systems such as UAVs with different video payloads for targeting, detection and situational awareness.
Supporting up to 24 input sources, the VDPU features a modular architecture that can be tailored to particular combinations of input and output requirements, including PAL, NTSC, 3G/HD-SDI, YPbPr, STANAG, HDMI, RGB, VGA and GigE Vision. The system combines an Intel 4th or 6th generation Intel Core i7 processor with an AMD GPU to drive up to 6 displays.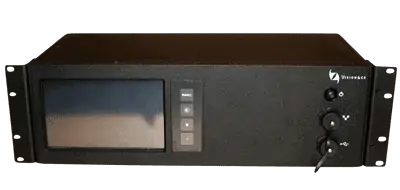 Vision4ce's range of 4-channel digital video recorders for UAVs and unmanned systems feature a wide variety of capabilities, including:
Direct display interfaces
Recording of un-compressed video, compressed video using H.264 and M-JPEG compression, and metadata
Live pause, rewind, playback capability
Encryption of recorded video & bulk erase for rapid deletion of sensitive video
Selectable video input formats including PAL, NTSC, 3G/HD-SDI, YPbPr, CameraLink, HDMI, VGA, CoaXPress and GigE Vision
Support for MPEG2-TS, RTSP, STANAG 4609 and DEF-STAN 00-82 video streaming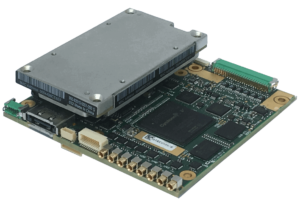 Vision4ce offers a variety of both hardware and software video tracking solutions based on DART (Detection and Acquisition, with Robust Tracking) software. The embedded ARM-based CHARM video tracking platform interfaces with UAV, drone and robotic sensors, providing standardised video interfaces such as PAL, NTSC, YPbPr and HD-SDI.
The video tracker solutions detect, locate and follow multiple objects of interest in the video image, controlling servo pan and tilt and providing enhanced features such as centroid and edge measurement, feature based correlation algorithms, adaptive background removal, and robust clutter rejection.
To find out more about Vision4ce and their image and video processing solutions for unmanned systems, please visit their profile page:
https://www.unmannedsystemstechnology.com/company/vision4ce/