Webinar Details
Hosted by
October 1, 2020, 16:00 (UTC)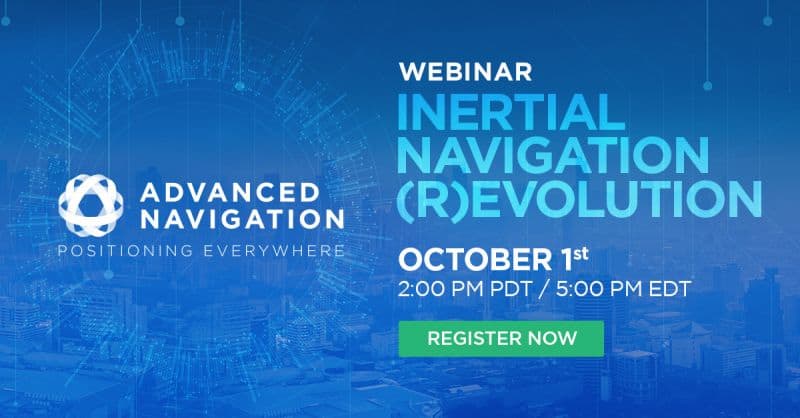 Join Advanced Navigation's Thomas Picherit (Head of Customer Success) and Adam Barnes (Head of Product) to discuss how AI and new sensor technologies are allowing for more accurate and affordable inertial navigation systems.
In this webinar, Thomas and Adam will deep-dive into the current INS market, how it is changing, and the key trends forging the industry into the future.
If you're not able to make the session time, a recording of the webinar will be available for all registrants.
Agenda:
INS market: The current state of play
Macro trends shaping the future
How Inertial Navigation Systems are getting more accurate and affordable:

MEMS-based INSs bridging the gap with Fiber-Optic Gyroscopes (FOG)
Software as the key differentiator: AI-based sensor fusion

Q&A session with our hosts