Webinar Details
Hosted by
August 27, 2020 - Available on Demand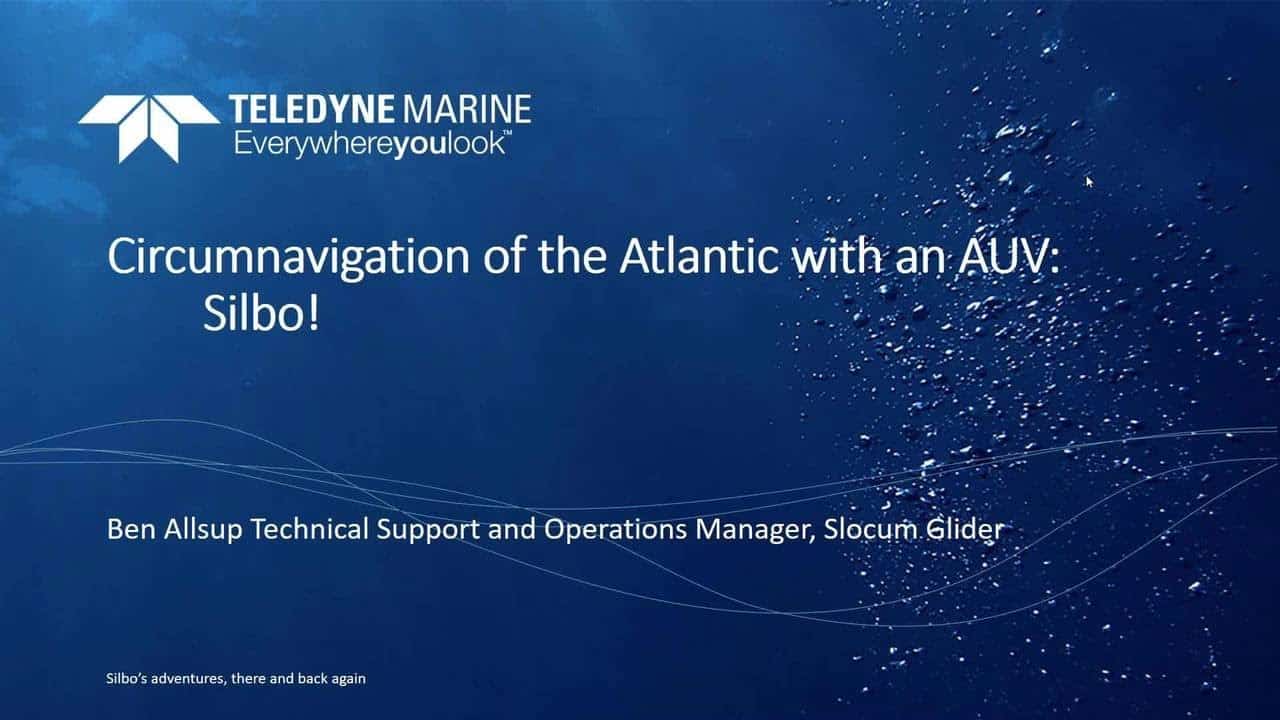 Join Teledyne Marine for a closer look at the recent completion of a 4-year journey that circumnavigated the Atlantic Ocean in four legs, a first for an autonomous underwater vehicle (AUV).
The Slocum Glider "Silbo" was deployed in 2016 from Cape Cod and returned from its epic adventure in late June of 2020. Learn about each leg of the journey, the glider's purpose, maintenance of this long duration glider, and the many programs and lives it touched along the way.
From testing new equipment and software, challenging the models for long duration piloting, collecting hurricane data, and participating in the Challenger Glider mission, Silbo's journey was action packed!