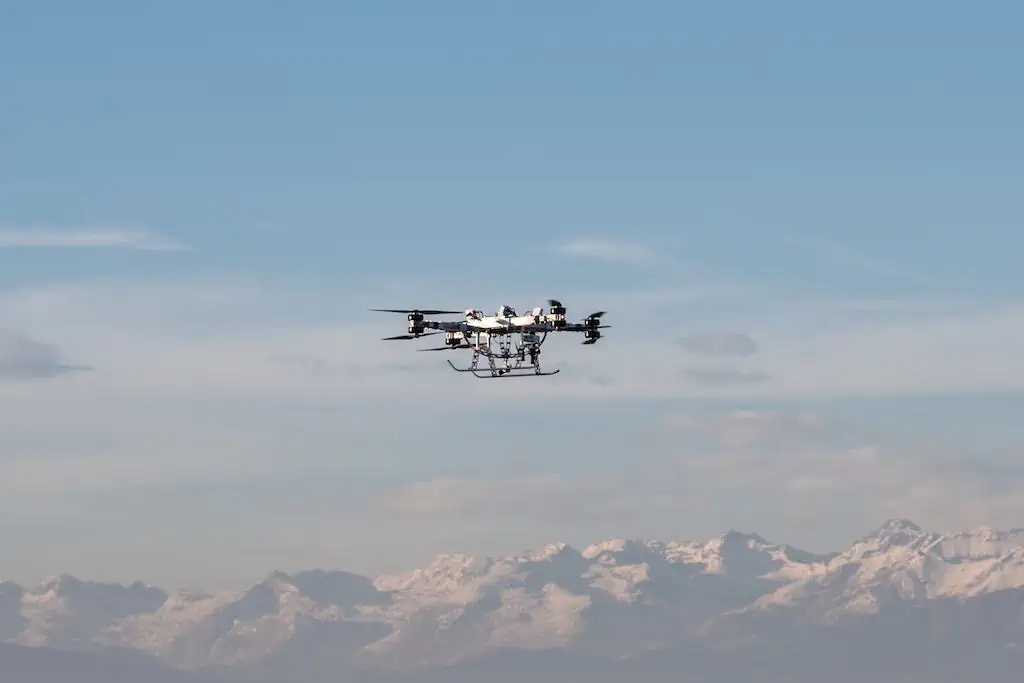 FlyingBasket has released the FB3, a heavy cargo drone with an impressive 100-kilogram payload capacity now available for commercial use.
With a solid background in drone design, manufacturing, and operations, FlyingBasket has played a significant role in the evolution of the industry.
The FB3, developed with industrial stakeholders, is reportedly able to fly in urban environments lifting any kind of load to the top of buildings, and to transport the load for more than 10km.
This cargo drone stands as evidence of FlyingBasket's dedication to the industry, in which they have poured their collective knowledge and expertise into an innovative platform, aiming to deliver the best to drone operators.
The journey with the FB3 drone has been marked by extensive testing and collaboration with customers across various industries, enabling them to tailor its capabilities to meet specific and relevant needs.
As such, the FB3's heavy cargo transport and lifting capability has been rigorously demonstrated in a range of environments, including forests, wind parks, and urban settings.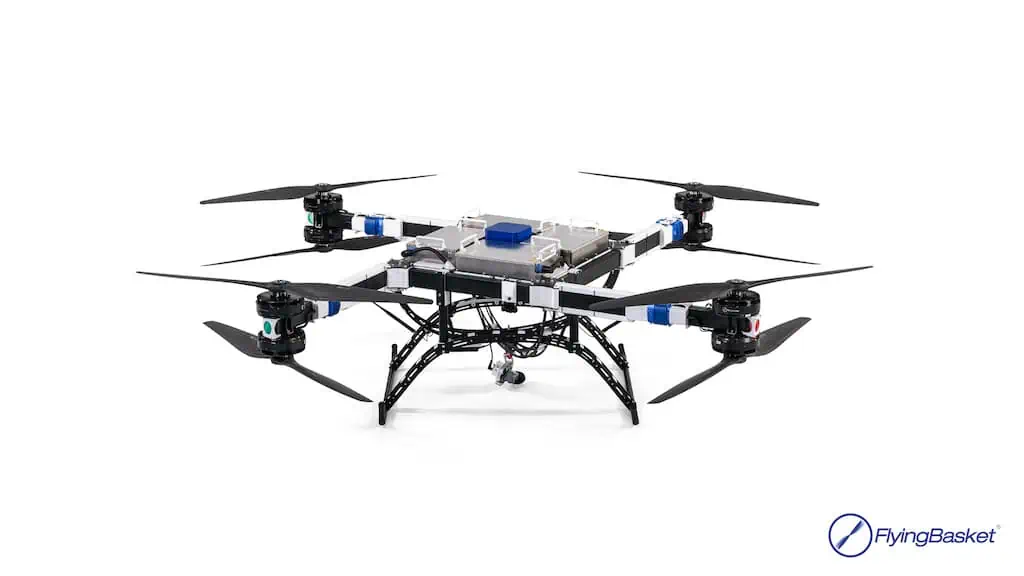 FlyingBasket has always aimed to provide a Drone-as-a-Service solution, constantly evolving its equipment and gaining valuable insights into diverse applications.
Now, with the FB3 available for use, drone operators worldwide can expand their service offerings and meet the evolving demands of their customers.
The drone offers two versatile cargo transport options: a spacious box compartment for package delivery and a sling rope option for oversized cargo, allowing it to transport bulky loads.
The introduction of heavy-lift cargo drones, like the FB3, has the potential to revolutionize various sectors by streamlining the transportation of heavy equipment to remote and demanding locations.
This innovation not only enhances worker safety but also significantly improves operational efficiency. The use of cargo drones opens up exciting possibilities for businesses looking to overcome logistical challenges and explore new avenues for growth.
Moritz Moroder, the CEO of FlyingBasket, stated; "The FB3 commercial availability is another milestone in the roadmap of FlyingBasket, who continuously commit to innovation, safety, and excellence within the drone industry. It represents a significant leap forward in cargo transportation possibilities. We are excited about the potential it holds for various industries."