Trakka Systems is a leading developer of state-of-the-art vision systems for C5ISR and counter-UAS missions. UST is delighted to welcome Trakka Systems on board as a supplier partner, and we will be highlighting their unique solutions and capabilities across our channels over the next 12 months.
We've just launched Trakka Systems' UST supplier profile, which has been written and built by our team in collaboration with the company. The Gold profile showcases their gyro-stabilized imaging gimbals, high-intensity searchlights, and video management solutions, which provide active and passive vision capabilities for a wide range of mission-critical applications in the air, on land and at sea.
Read on to find out more: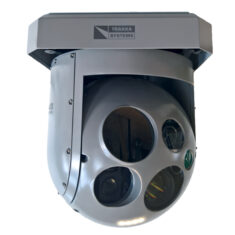 TrakkaCam gyro-stabilized multi-sensor imaging gimbals deliver unrivalled imaging performance in a rugged weatherproof package. Built to withstand the most challenging of operating conditions, the lightweight and compact systems provide long-range daytime and night-time surveillance capabilities, with options for aerial, ground-based and maritime platforms.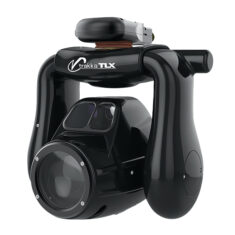 TrakkaBeam searchlight solutions deliver enhanced visibility and operational efficiency in highly challenging conditions, with significantly lower power consumption than other systems on the market. The high-intensity searchlights are ideal for a variety of unmanned missions, and feature advanced Xenon and LED/LEP hybrid technologies, multi-spectral filter options including Covert-IR (visible with NVGs) and are certified to DO-160 standards.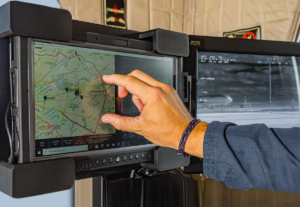 TrakkaMaps is an advanced drone mission mapping and video management platform that can be installed on a wide variety of ground control station (GCS) and computer hardware such as tablets and ruggedized laptops. Featuring highly intuitive touchscreen controls, the powerful software provides tools for mission planning, recording, analysis and reporting. Full-featured mapping capabilities include augmented reality (AR) overlays of geographic information and points of interest on the live video display.
TrakkaMaps is an ideal complement to Trakka Systems' advanced camera and searchlight systems, which can be slaved to anywhere on the map to ensure reduced workload and cognitive burden for sensor operators.
Trakka Total Mission Solutions combine TrakkaCam surveillance systems, TrakkaMaps video management system, and TrakkaBeam spotlights into seamlessly integrated and fully customizable packages that enhance mission effectiveness and provide a complete and unmatched operating picture.
Suitable for a wide range of fixed-wing and helicopter UAV platforms, Total Mission Solutions reduce integration and delivery times and interfacing issues, making them ideal for systems integrators and OEMs. All systems can be thoroughly tested before delivery, offering users complete confidence and peace of mind.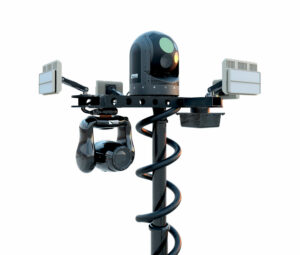 Trakka Interceptor Protection Systems (TIPS) are next-generation mobile mission management solutions, designed for counter-drone and C5ISR applications and customizable to your exact requirements. Based around Trakka's leading surveillance systems, searchlights, and mapping and management software, they can be easily integrated with third-party detection and defeat equipment such as radars, acoustic detectors, RF detectors and jammers.
To find out more about Trakka Systems and their vision systems for C5ISR and counter-UAS, please visit their profile page: https://www.unmannedsystemstechnology.com/company/trakka-systems/