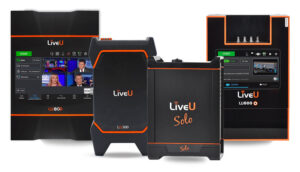 LiveU is a leading developer of live video broadcasting and streaming solutions for unmanned aerial and ground vehicles (UAVs/UGVs). UST is delighted to welcome LiveU on board as a supplier partner, and we will be highlighting their unique solutions and capabilities across our channels over the next 12 months.
We've just launched LiveU's UST supplier profile, which has been written and built by our team in collaboration with the company. The Gold profile showcases their innovative live drone video technology, which is trusted by a wide variety of broadcasters, government departments, public safety agencies and other organizations around the world.
LiveU's high-reliability video products are based around the company's pioneering LRT (LiveU Reliable Transport) protocol, and use unique IP bonding technology to enable live transmission from anywhere to anywhere over the public Internet. LRT provides low-latency video streaming over cellular 4G and 5G services as well as traditional wireless and wired IP networks, and enables multiple networks to be bonded together to ensure optimal connectivity and superior reliability.
Drone streaming solutions for military and government agencies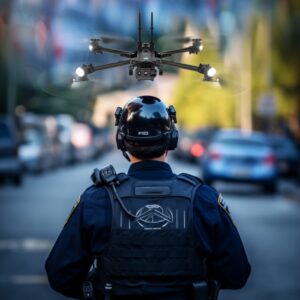 LiveU's extensive portfolio of secure live drone video transmission technology provides solutions for any government departments at any level. Civil and military drone teams can be equipped with superior situational awareness, resulting in vastly improved decision-making and more efficient operations.
The value of LiveU technology is the ability to enable the sharing and distributing of high-quality low latency live footage from the UAS for organizations to rapidly view and evaluate. The live drone video streaming solutions are also ideal for enhancing training exercises and drills for law enforcement, emergency services and all branches of the military.
Live UAS video streaming for public safety and emergency services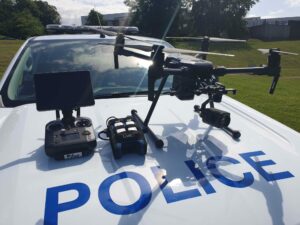 LiveU's high-reliability transmission systems enable video from UAS and other robotic vehicles such as UGVs to be broadcast to any destination over the Internet, doing away with the need for complex networking setup. This makes them ideal for tactical users requiring rapid deployment, including emergency services, disaster response teams, and search and rescue.
LiveU's video solutions can bond together multiple connections including cellular, Wi-Fi, Ethernet and SATCOM, ensuring resilient connectivity even in highly remote environments with challenging network conditions. Products can be seamlessly integrated with existing VMS (video management systems) and situational awareness platforms, enabling live feeds to be shared for inter-agency cooperation.
To find out more about LiveU and their live video broadcasting and streaming solutions for drones and robotics, please visit their profile page: https://www.unmannedsystemstechnology.com/company/liveu/