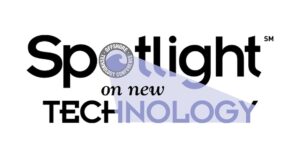 Teledyne Marine has been awarded the prestigious Spotlight on New Technology Award from the Offshore Technology Conference (OTC), an award given exclusively to OTC exhibitors who are "reshaping the offshore energy sector through innovation and developing technologies."
OTC brings together industry leaders and buyers from over 90 countries who want to explore how technology, best practices, emerging trends, and proven methods can provide the energy needed for the world. It attracts a global audience and reaches out to a growing marketplace. The result is the opportunity for businesses to tap into new frontiers and emerging regions vital to offshore development.
Some criteria to receive the honor include demonstrated success, the degree of ingenuity, product uniqueness, and the ability to make a significant impact across the offshore industry.
The honor for this year's award will go to the Teledyne Marine 3-Channel Vertical Optical Feedthrough System (OFS).
Designed and manufactured as a part of Teledyne ODI product line, the OFS is a downhole, wet-mate optical connector designed for long-term use in high-pressure/high-temperature environments. It provides pressure integrity barriers and optical continuity through subsea TH/XT equipment.
This OFS utilizes three single-mode optical channels within the design. Each optical interface features an Angle Polished Contact (APC) to minimize optical return loss. The OFS includes a jumper with a penetrator to a 1-atm splice region and pressure barrier, a wet mate connector at the tubing hanger and tree interface, and a metal-to-metal seal at the bottom of the tubing hangar.
"This award marks the third OTC Spotlight on New Technology Award issued to Teledyne in the past ten years," said Vice President of Technology, Rich Jones. "The Teledyne OFS is the result of many years of building block development culminating with a concentrated system development over the past four years. We are proud of the technology gap filled with this groundbreaking product and are grateful to our customer partners who have placed their trust in us for the successful implementation of the new product."