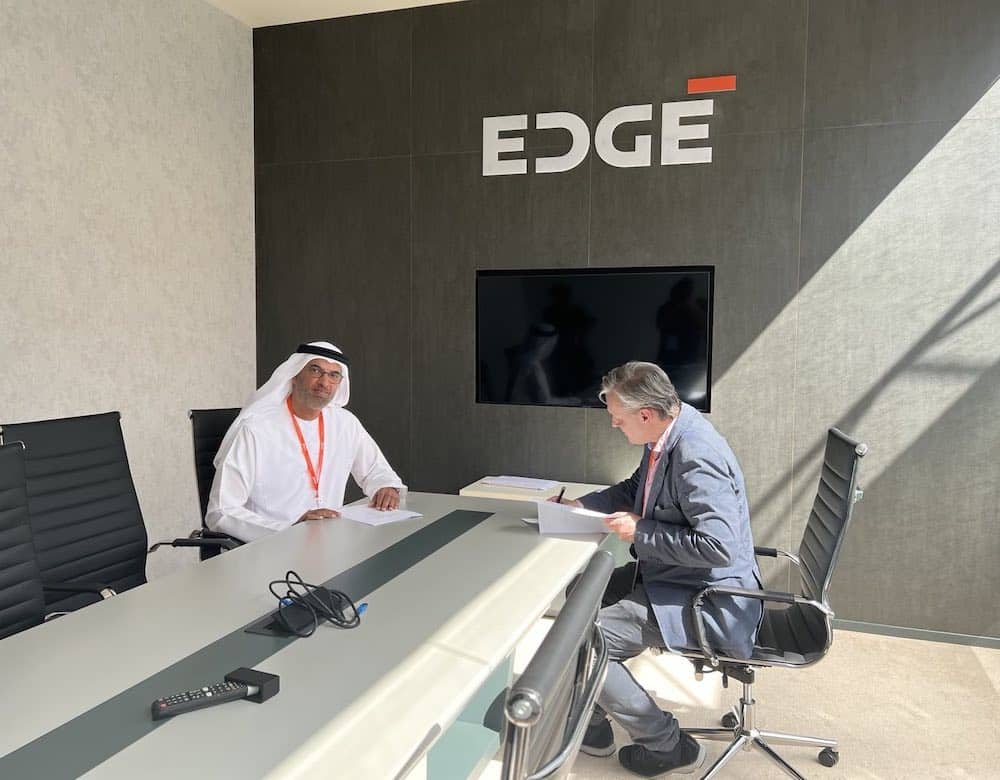 Advanced unmanned systems developer UAVOS has signed an agreement with EDGE Group's GradeOne Group in order to provide a tactical framework for current and future cooperation to produce innovative solutions for the autonomous systems industry as part of the joint R&D Laboratory.
Vadim Tarasov, Board Chair of UAVOS, and Khalifa AI Ali, Managing Director at GradeOne Group, agreed to create a unique, strategic relationship between the two companies, signing a Memorandum of Understanding at IDEX 2023.
The agreement ensures work in three key areas related to development and adoption of security technology for uncrewed land and air platforms:
Developing, testing and manufacturing an anti-drone laser system
Refinement of a family of uncrewed jet powered Arrow aerial targets
Program of piloted aircraft into drones conversion
The cooperation will be geared towards developing the products for the UAE market as well as other countries.
"UAVOS is thrilled to be formalizing our long-term partnership with the GradeOne Group. Our combined strength will provide capacity for innovation needed to respond to complex global issues and autonomous systems industry challenges," said Vadim Tarasov. "Our strategic relationship will leverage the best talent and ideas from both companies to produce innovative solutions for our future."