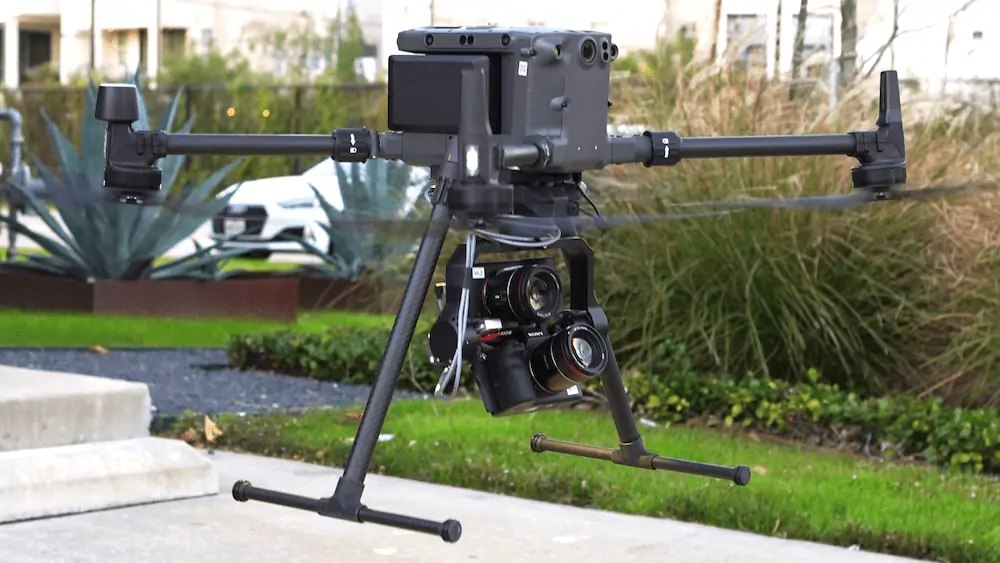 Visual Intelligence has announced a partnership with Gremsy, a manufacturer of camera gimbal stabilizers for drones, to produce a multiple-axis gimbal capable of carrying a multiple-camera array tailored for vertical data capture.
The companies believe this partnership will enable customers to quickly purchase engineering-grade sensors and deploy fleets of drones to collect data in volume, across hundreds or thousands of sites.
Visual Intelligence and Gremsy will develop a customized two-axis version of the T3 camera stabilizer compatible with Visual Intelligence's patented MACS-3D array technology. Built upon the T3 series, this version inherits its predecessor's advanced features and great compatibility with multiple drone platforms, making it a perfect choice to go with MACS-3D for data capture missions.
The two-axis T3 system also offers superior performance and optimal weight for MACS-3D system, delivering a complete payload solution ready to fly with various drones, like the M300.
Gremsy also worked closely with Visual Intelligence to refine the Gremsy SDK to more closely integrate with Visual Intelligence's suite of software tools. Other recent enhancements include quick-release for rapid field setup, interchangeable two and three-axis gimbal versions, compatibility with multiple aircraft flight controllers and built-in advanced functions for industrial uses.
"Gremsy's ability to remain agile and move quickly has enabled us to rapidly develop our unique sensor technology," said Ted Miller, Founder and Chairman of Visual Intelligence. "This partnership exponentially increases our manufacturing capabilities and improves international distribution, enabling more industries to adopt Engineering Class drone data into their workflows."