Gadfin, a leading developer of state-of-the-art VTOL fixed-wing hybrid drones for long-range delivery and inspection applications, has partnered with Unmanned Systems Technology ("UST") to demonstrate their expertise in this field. The 'Gold' profile highlights the company's advanced UAV (unmanned aerial vehicle) technology, which delivers high performance at a fraction of the cost of manned aircraft and helicopter operations, while providing the utmost in safety and reliability.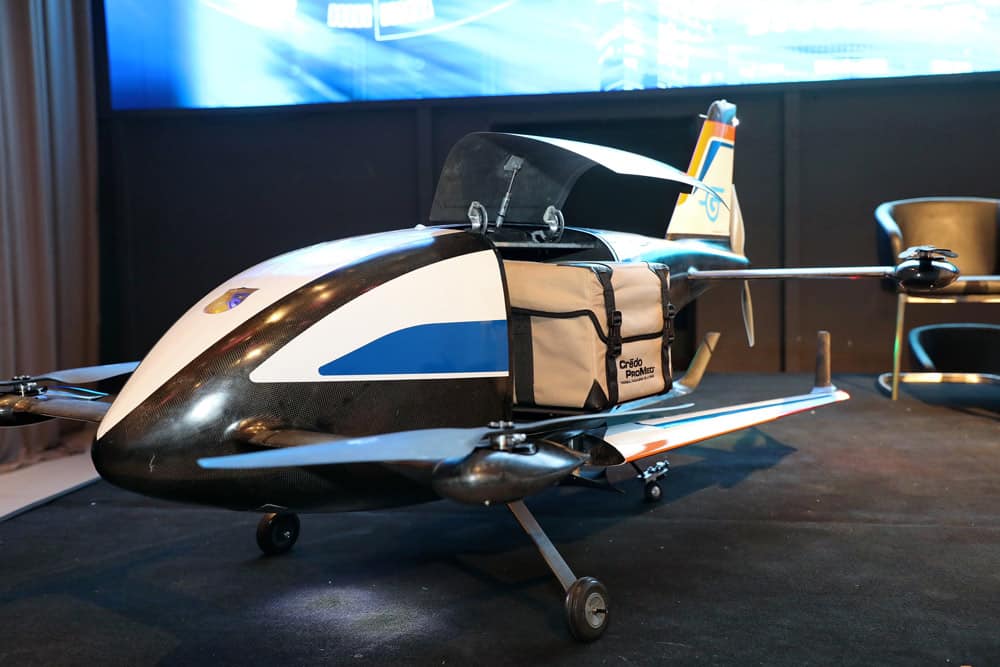 The Spirit-One is a versatile hybrid electric drone that combines the advantages of both multirotor and fixed-wing aircraft. Powered by batteries as well as a zero-emissions hydrogen fuel cell, the environmentally-friendly UAV platform enables long-range and BVLOS (beyond visual line of sight) operations, and incorporates both cellular communications and an Inmarsat SATCOM system.
The UAV features a robust payload bay with fully automated loading and unloading, housed securely within the body of the aircraft. Capable of carrying up to 5kg, it can transport life-saving sensitive medical supplies in a temperature-controlled environment, or be equipped with a variety of sensors for long-range scanning and inspection work.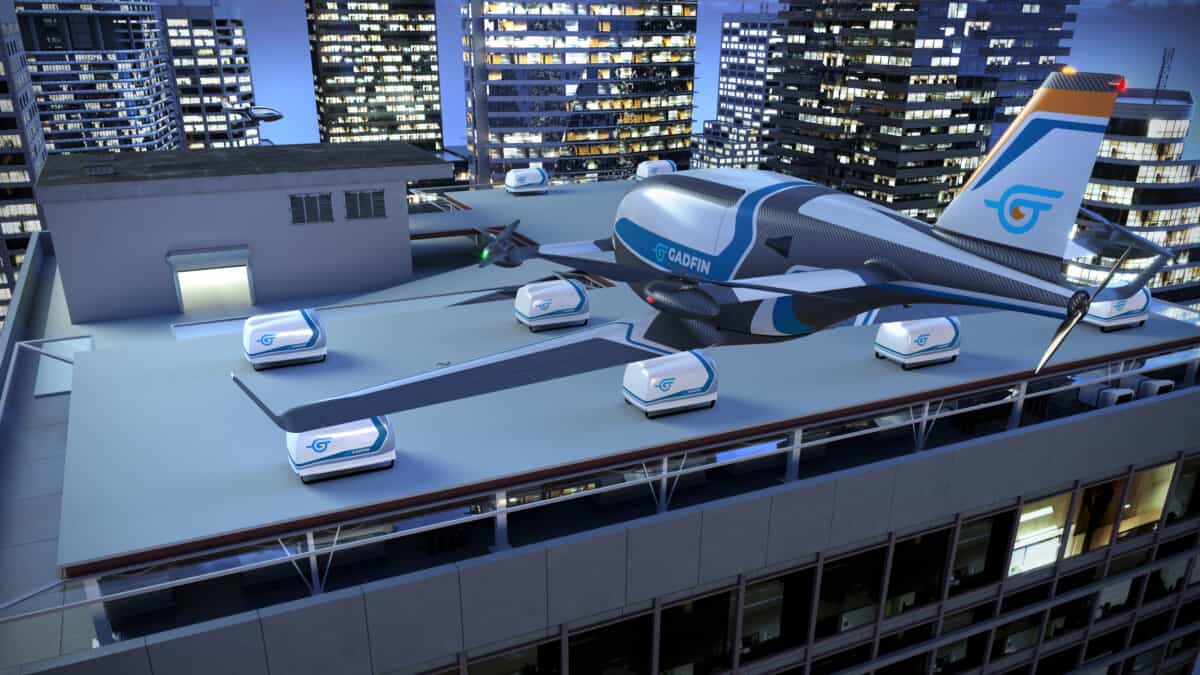 The Spirit-One HD is a heavy-duty version of the eVTOL Spirit One platform, allowing users to undertake more advanced long-range cargo delivery and inspection operations.
The maximum range of the aircraft has been increased to 400km, and the payload capacity tripled to 15 kg.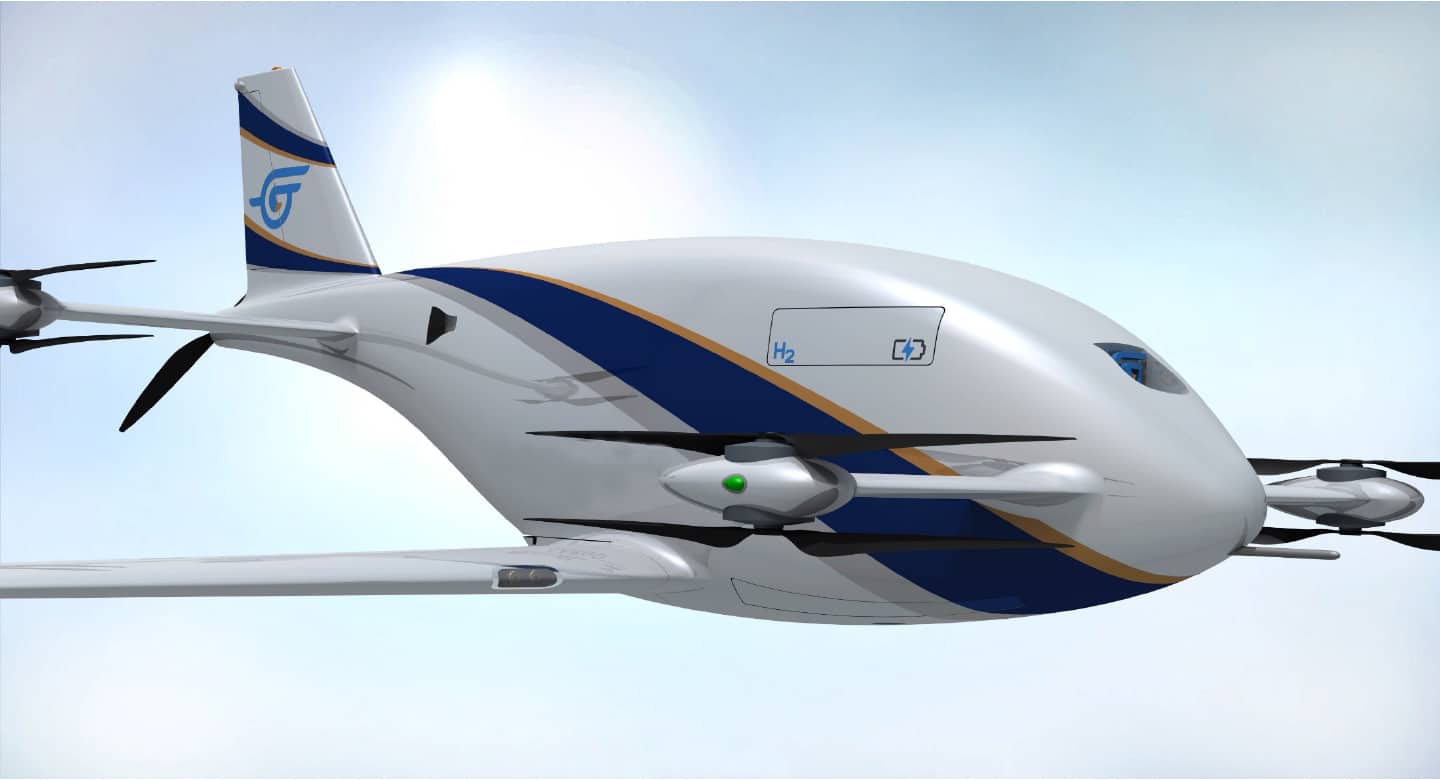 Currently under development, the Spirit-X is a significantly enhanced version of the Spirit-One, engineered to carry larger payloads over even greater distances.
The Spirit-X is capable of ranges of up to 500 km (310 miles) at 150 km/h (93 mph), carrying up to 150 kgs (330 lbs) of payload in a 1000-liter (35 cubic ft) compartment.
To find out more about Gadfin and their long-range fixed-wing hybrid drones, please visit their profile page: https://www.unmannedsystemstechnology.com/company/gadfin/