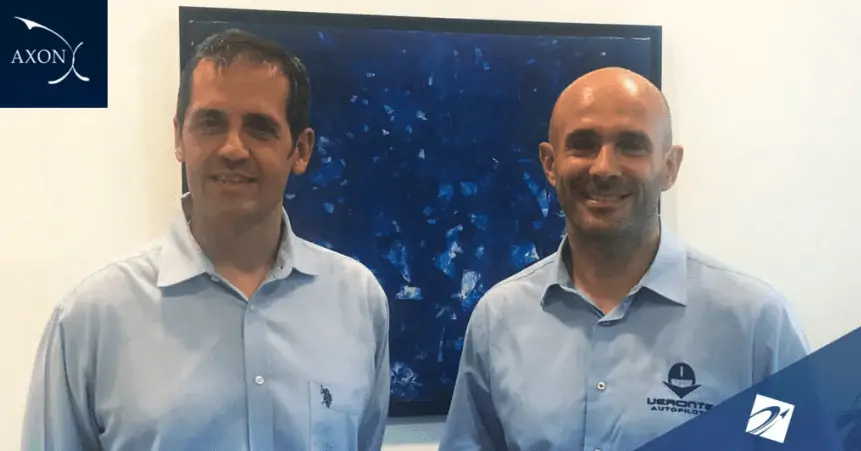 Leading developer of drone autopilots and high-performance components for UAVs (unmanned aerial vehicles) Embention designs autopilots and components for industrial drone applications such as parcel delivery, agriculture, or firefighting, as well as eVTOL (electric Vertical Take Off and Landing) transportation. This macro market aims to revolutionize mobility in cities and is expected to grow exponentially in the coming years.
Through this transaction with Axon, Embention will accelerate its growth plan, which includes continuing to develop new products at the forefront of technology, strengthening its international sales team and making strategic acquisitions. This is the fourth transaction of Axon's fourth fund, Innovation Growth IV, which consolidates its strategy of investing in companies with extraordinary founders, sustained and viable growth, solid balance sheets, and competitive advantage based on innovation and technology.
The transaction will allow Embention to secure the resources to continue with its growth plan in the coming years. With an international focus Embention collaborates with aeronautical manufacturers around the world, with customers in more than seventy countries.
Iván Feito, principal of Axon comments "We are excited to enter the UAV and eVTOL sector with Embention, a company that from Alicante is positioned as a world leader with customers in more than 70 markets, showing how Spain can be a leading market in aeronautics. In Embention we have found a very talented management team and we hope to contribute our knowledge and experience to take the company to the next level".
David Benavente, CEO of Embention comments "after these 15 years in this incipient sector, we face a new exciting stage hand in hand with Axon to enable drones to populate our skies in the coming years and continue to be technological leaders in this cutting-edge industry with our autopilots and critical systems".