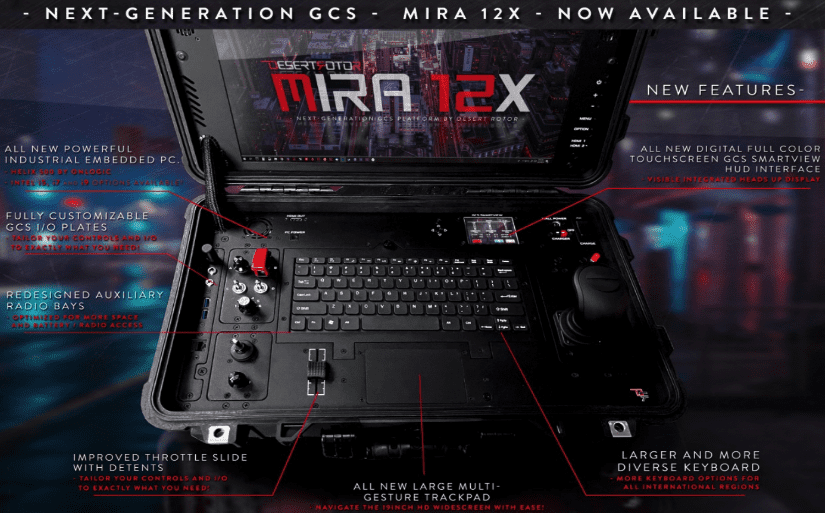 Desert Rotor has announced the availability of its next-generation Unmanned Ground Control Systems (GCS). The new MIRA 12X improves on the company's previous generation, time-tested 12PCX HOTAS, taking years of feedback from the industry, clients and prospects to make a highly reliable GCS for unmanned operations.
Featuring a fully redesigned switch array, the I/O panels allow users to fully customize to their exact design needs. The Desert Rotor GCS SmartView has been improved with a new touch screen Head-Up Display (HUD) that allows for deeper interfacing and visual GCS states.
Now available with the powerful OnLogic HX500 Embedded PC, users can choose between an i3 up to an i9 for greater processing and PC performance. Compatible with preferred radios, autopilots, and designs, MIRA 12X was redesigned internally for optimal space for radio and auxiliary needs. With an upgraded full size keyboard and all new large multi-gesture trackpad, MIRA 12X makes navigating the PC easier than before.