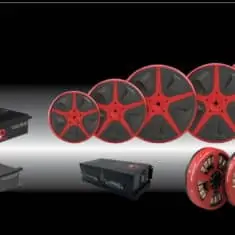 ePropelled has unveiled its next-generation family of power generation and propulsion products for UAVs (unmanned aerial vehicles). The new product line consists of starter generators, intelligent power systems, DC supplies, and electronic engine starters that operate with internal combustion engines, as well as electric propulsion motors and air motor controllers for eVTOLs, full electric and hybrid drones. UAV Propulsion Tech is the authorized distributor of ePropelled products in the USA.
The new products include sophisticated features such as software control and advanced data and analytics capabilities. The power systems are modular and offer UAV designers the option to add hybrid technology for power assist or range extension.
Selection of the right power and propulsion systems is critical to the successful design of lightweight and efficient UAVs. ePropelled's solutions feature built-in software that provides real-time data monitoring, device information, connection status, event-based alerts, engine starter functionality, and acknowledgment of transmitted messages. This critical information can alert drone pilots to emergencies such as low fuel levels and device errors, allowing them to land the aircraft safely.
Nabeel Shirazee, CTO of ePropelled, commented: "Our systems are fully integrated and allow aircraft designers the time to focus on other aspects of their job. All of our products come in various sizes to meet hundreds of possible applications and pairing products together gives aircraft designers added flexibility and capabilities. Our innovative solutions are upwards of 50% lighter and have high energy efficiency, and our patented technology enables continuous operating temperatures approaching 205°C/400°F, enabling aircraft to fly smarter and farther."
Nick Grewal, CEO of ePropelled, said: "ePropelled recognizes the importance of high-performance electric propulsion and power systems in the commercial and defense UAV markets. These markets are poised to revolutionize how people and goods move, how companies collect data, and how security is ensured. ePropelled is the only company that has both UAV power and propulsion systems. These products were designed with the customer in mind using quality materials, state-of-the-art engineering and testing, and real-world applications."