ePropelled, a leading designer and manufacturer of innovative electric propulsion technology and intelligent power solutions for UAVs (unmanned aerial vehicles), has partnered with Unmanned Systems Technology ("UST") to demonstrate their expertise in this field. The 'Gold' profile highlights how the company's compact hybrid-ready turnkey systems enable lighter and more efficient UAV engines, resulting in lower energy consumption, longer flight times and enhanced range.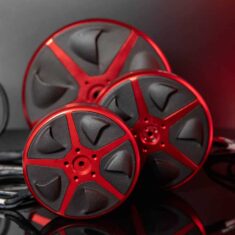 With a best-in-class thrust-to-weight ratio, ePropelled's high-efficiency drone propulsion motors deliver high power in a compact form factor. Incorporating frameless stators and rotors, the brushless motor systems are assembled in the USA from high-quality materials and provide enhanced cooling and heat dissipation.
ePropelled UAV motors are available with continuous power output options of 750 W to 12 kW, and can be paired with intelligent air motor controllers to provide a complete onboard electrical propulsion system for the most demanding of applications.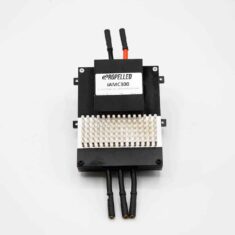 ePropelled's innovative intelligent air motor controllers (iAMCs) adapt to the smallest changes in motor direction and acceleration, providing enhanced stability and precise control. The compact and lightweight electronic speed controller units provide significant space and weight savings for UAVs, enabling you to fly further.
The iAMCs include CAN communications that provide users with complete visibility into the performance of the propulsion system. They are available in a range of sizes and power outputs, and can be matched with ePropelled UAV motors to create a complete electric propulsion solution.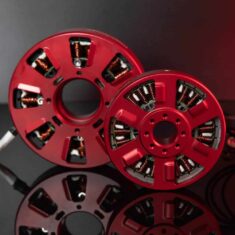 Providing the power generation capabilities of an alternator, ePropelled starter generators are ideal for hybrid drone power systems and deliver enough torque to start internal combustion engines from the onboard battery. The robust units absorb uneven combustion produced by engine torque, and can withstand temperatures of up to 400 degrees F (205 degrees C).
The starter generators enable temporary switching to electric power in order to reduce the noise of internal combustion engines, and allow engines to be supported during times of peak power.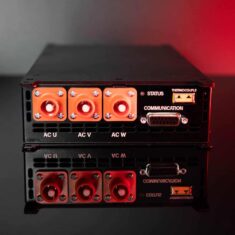 ePropelled's intelligent power systems (iPS) are complete power management units for UAVs, providing steady regulated DC outputs for onboard avionics, motors and payloads and delivering efficiency of up to 93.5%. The company provides an easy-to-use open API that allows custom application development for parameter configuration, alerts and alarms, and other mission-specific requirements.
All iPS units can be integrated with electronic engine starters to create a system for driving the starter generator during engine start sequences.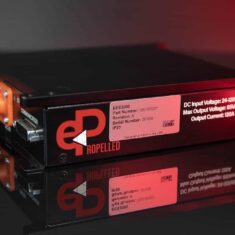 ePropelled's self-contained electronic engine starters do away with the complexity of external starting systems, providing enhanced capabilities for hybrid drone propulsion applications including power assist for takeoff and extended range for emergency landings.
The electronic engine starters can be combined with intelligent power systems, and are available in 3000W and 6000W variants.