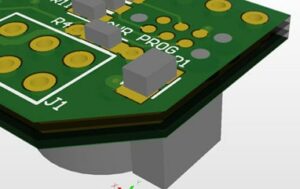 San Francisco Circuits (SFC), a provider of PCB (printed circuit board) fabrication, assembly and test services for unmanned systems and robotic platforms, is remaining operational during the COVID-19 outbreak, following the CDC guidelines while still assisting customers with PCB requirements.
The company specializes in complex PCB fabrication and assembly technologies in a number of custom and common layouts, from basic bareboard to intricate rigid flex PCBs. San Francisco Circuits has previously been voted by National Television as the "world's greatest in PCBs" and has demonstrated experience as a leading firm in PCB fabrication and assembly.
Many medical and scientific devices using PCB materials are seeing increased orders, in addition to normal PCB needs, and San Francisco Circuits has been working to overcome the challenges associated with supply chain management at this time in order to offer increased support. The company's engineers and customer service staff are working from home and ensuring their partnered manufacturing facilities are meeting all local and federal guidelines to remain open and service customers during the crisis.
The current crisis has also opened up many requests for new projects to support ongoing efforts in the medical and military fields of research and development, which is a significant part of the company's customer base.
A spokesperson from San Francisco Circuits commented: "We're available and ready to help. We hope that you, your families, colleagues, and loved ones are staying safe. We appreciate your understanding and support during the COVID-19 crisis."