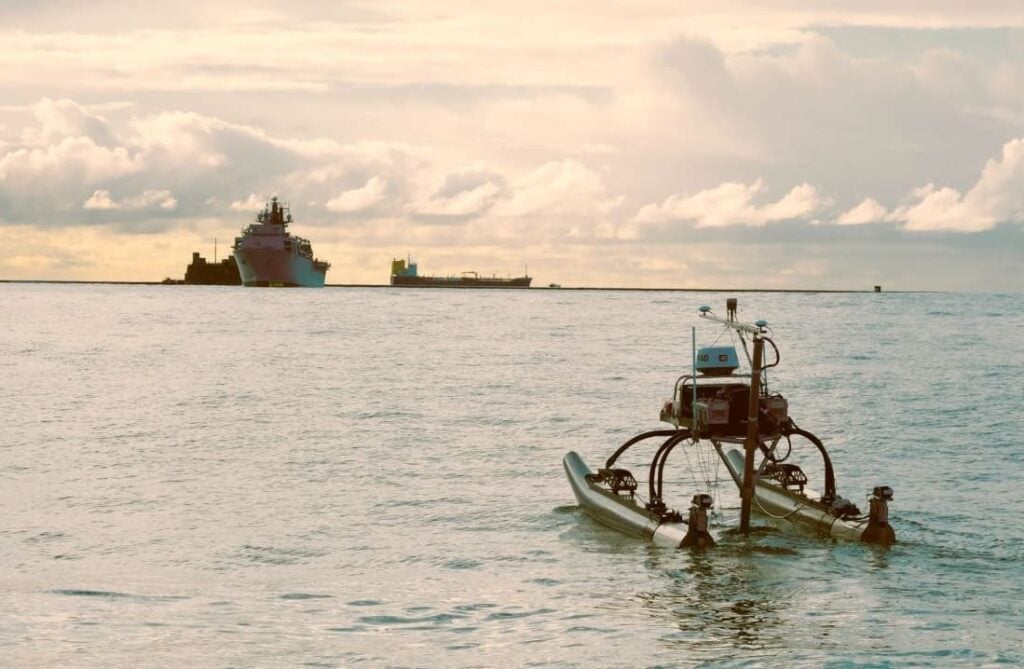 Dynautics, a developer of intelligent unmanned marine technologies, has announced the launch of a new range of USV (unmanned surface vessel) and UUV (unmanned underwater vehicle) products, under an initiative the company has called "The Brains Behind Unmanned Missions." The new products will be displayed at the 2020 Oceanology International show in London.
The new product line focuses on three core themes:
Surveying – a range of remote control autopilots for unmanned survey vessels, featuring tighter integration with survey packages such as EIVA, Hydromagic, Hypack and QPS, aimed at making the survey process easier for operators, scientists and pilots.
Defense Vessels – versatile solutions that can be installed on petrol outboard, inboard, water-jet or electric propulsion system vessels. Dynautics has extensive experience integrating with existing systems and protocols, and their Spectre MK4 autopilot has been selected by navies and commercial users around the world.
Simulation Tools – aiding users in designing their own vessels. Hydrodynamics, propulsion type and propulsion locations can be simulated, and the control system optimised to ensure that desired results are achievable efficiently. Dynautics' SimBox can be used to design either surface or underwater unmanned and autonomous vessels.
Henry Robinson, CEO of Dynautics, commented: "We pride ourselves in making our customers missions successful. Our products have a proven track record, and navies around the world rely on our robust and reliable solutions, with over 100 different types of vessel using our unmanned marine systems."