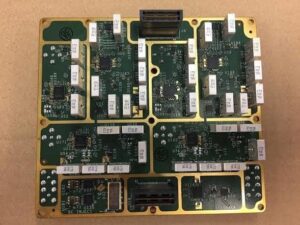 San Francisco Circuits (SFC), a provider of PCB fabrication, assembly and test services for unmanned systems and robotic platforms, has announced that the company is now offering expanded PCB tolerances for its standard and advanced technology circuit boards.
SFC has published the new full list of tolerances here on its website. Highlights include:
Inner Layer Clearances
Pad Size
Hole Size
PCB Thickness
Routing
Trace Width & Spacing
Overall Board Features
Scoring
Bow & Twist
San Francisco Circuits manages all aspects of the PCB process under one roof – sales, engineering consultations, fabrication, component sourcing, and assembly – thus removing the need to manage multiple supplier relationships, and minimising miscommunication on aspects like component overages or tolerances.
All SFC circuit boards are built within valid IPC guidelines and standards, typically IPC-A-600 Class 2 standards. HDI boards can also be built with smaller tolerances upon request.