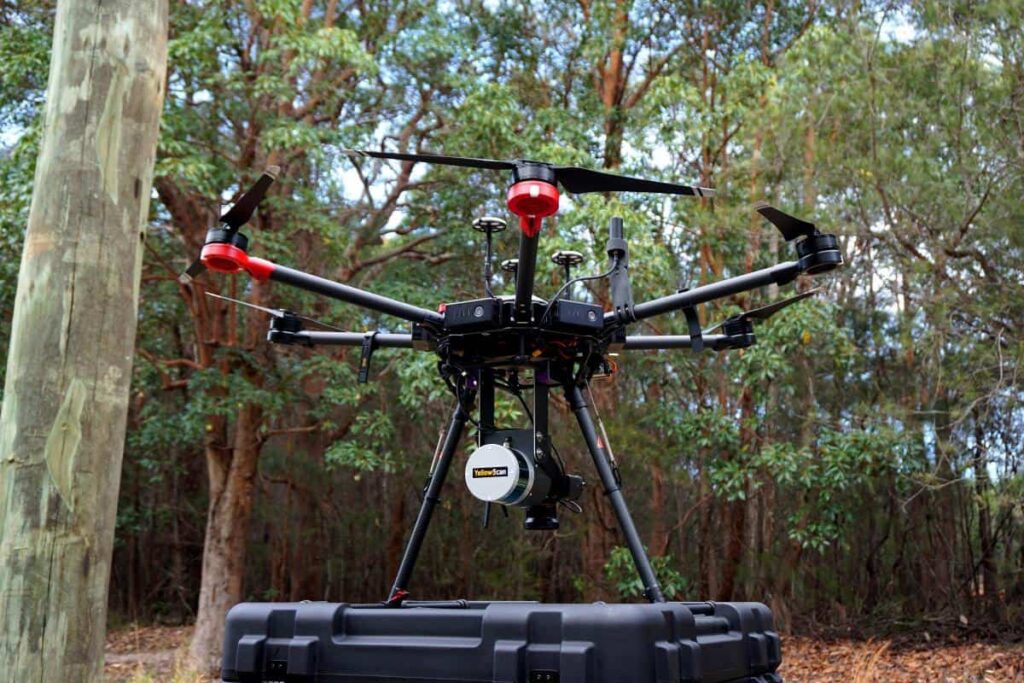 YellowScan has announced the launch of its Surveyor Ultra LiDAR system for UAVs (unmanned aerial vehicles). The company will be demonstrating the use of the system in flight at the International LiDAR Mapping Forum event, with the help of Velodyne's VLP 32C Sensor and the Applanix APX-15 IMU.
The high-density system is capable of 600,000 shots per second at distances of up to 100 m. Drones, including VTOLs, can utilize this lightweight 1.7kg system through YellowScan's innovative integration of Velodyne LiDAR's VLP 32C Sensor.
Like the Surveyor system, the Surveyor Ultra provides users with a turn-key system that can be easily utilized. The new system features under-vegetation 3D modeling, and increased data processing speed.
This collaborative alliance between YellowScan and Velodyne LiDAR builds on the companies' previous partnering to deliver a high quality system, as YellowScan utilized Velodyne LiDAR's VLP-16 Puck and VLP-16 Puck Lite LiDAR Sensors with their singular Surveyor system.
The Surveyor Ultra system will "provide a higher point density as well as higher flight altitude possibilities," according to Pierre d'Hauteville, YellowScan Head of Sales and Marketing. D'Hauteville continued: "The Surveyor Ultra completes our product line including the successful Surveyor LiDAR System, with its integration of the VLP-16 scanner from Velodyne."
With the addition of the Ultra, users can acquire intensely vivid mapping images, due to the higher resolution afforded by the 32 channels available on the VLP-32 sensor. Users not only receive real-time, in-flight information during a drone mission, but can now send their drones on image-focused missions, even during challenging weather or environmental conditions. With the Ultra, drones can utilize the lightweight system to recognize objects much more easily and with greater intensity.
Applanix' APX-15 is a single-board GNSS-inertial solution that incorporates a survey-grade multifrequency GNSS receiver and MEMS inertial components. Featuring Direct Georeferencing technology it works with airborne UAV mapping sensors – including cameras, Light Detection and Ranging (LIDAR), and hyperspectral sensors to conduct efficient and automated mapping and surveying. Find out more about the APX-15 UAV board >