Knight Optical, a leading developer of precision optical components, opto-mechanics and subassemblies for unmanned vehicle applications, has partnered with Unmanned Systems Technology ("UST") to demonstrate their expertise in this field. The 'Silver' profile highlights how their wide range of off-the-shelf and custom products can benefit UAV (unmanned aerial vehicle), ROV (remotely operated vehicle) and robotics manufacturers worldwide.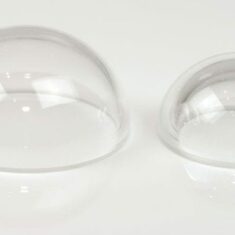 Precision Optical Domes, constructed with a naturally strong hemispherical shape that gets tougher under pressure, are ideal for underwater applications such as ROV camera dome ports and submersible windows, and perform at a wide range of depths. Depending on the required wavelength, domes can be manufactured using materials including UV Grade Fused Silica, Quartz and Sapphire for harsh environments and infrared applications, and PMMA acrylic for lightweight and low-cost bulk manufacturing.
Stock domes range from 25mm to 100mm diameter, and custom domes can be produced from drawings or designed in-house by Knight Optical's team of experts.
Knight Optical's custom and off-the-shelf precision optical components for LiDAR systems are used in state-of-the-art unmanned vehicle surveying and autonomous driving applications. These include front surface mirrors for LiDAR beam steering and reflecting and tough cover windows which are vital for protecting components from impact damage and scratches, as well as a wde range of lenses and filters.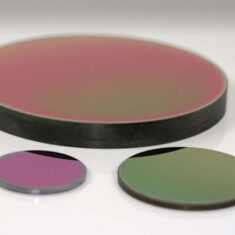 Knight Optical also provides a wide range of high-precision optics for advanced infrared (IR) imaging applications, such as unmanned aerial vehicle thermal systems. IR optics can be fine-tuned to any part of the spectrum, including NIR (700nm to 1.2µm), Mid-IR (3 to 5µm), and Far-IR (8 to 30µm+).
The materials, such as germanium, sapphire, calcium fluoride and zinc sulphide, can be precisely engineered in a variety of forms, including ground blanks, polished windows, lenses, prisms and rods. Optical components can be provided with anti-reflection and hard coatings.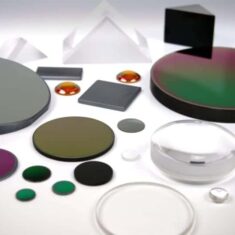 The expert design and consultancy team at Knight Optical can develop custom optical solutions from design to complete housed optical assembly. They can create 3D models and drawings, evaluate the feasibility, tolerance and performance of designs, and fully test the resulting optics to the highest quality standards in a state-of-the-art metrology lab.
To find out more about Knight Optical and their unmanned systems optics, please visit their profile page:
https://www.unmannedsystemstechnology.com/company/knight-optical/