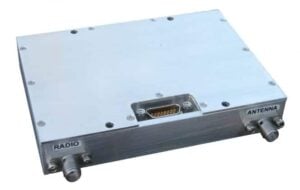 Triad RF Systems, a designer and manufacturer of RF and Microwave amplifiers and amplifier systems, has announced the release of its latest bi-directional amplifier module, the TTRM1104.
The TTRM1104 is a bi‐directional amplifier designed for unmanned systems video, data link, and C2 applications. It has a selectable gain control to vary the amp output based on link distance, and can also be placed in bypass mode when the BDA is not required. An analog RSSI output is also included.
The TTRM1104 is ideal for both military and commercial applications, including manned and unmanned aircraft.