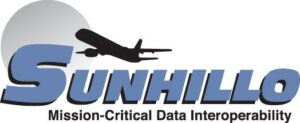 Provider of UAV tracking and monitoring technology Sunhillo offers a series of step-by-step instructional documents via its Support Portal, support.sunhillo.com, which are available to anyone that registers.  
---
Currently there are three tutorials and Sunhillo will be adding more throughout the year. To access the tutorials, a registered user needs to log in and select Documentation then 3-Tutorials:
The current Tutorials include:
REF177 – Virtual Radar Configuration:
The tutorial details how a user can configure the Virtual Radar feature within Sunhillo SureLine. The Virtual Radar Plugin converts track data to plots (i.e., ADS-B ASTERIX Category 33 or 21 to CD-2 radar). For example, radar coverage does not extend over the Gulf of Mexico and prior to the FAA's ADS-B program deployment, Sunhillo's Virtual Radar allowed the existing Automation system, Host Computer at the Houston ARTCC, to utilize the ADS-B track information and feed CD-2 radar data to their existing legacy display system.
REF176 – Unit Redundancy Configuration:
The tutorial provides a step-by-step guide on how users can set up two Sunhillo SureLine products operating in a redundant format with Active/Standby units in operation. Operating in redundant mode provides the greatest up-time and allows for automatic switching without loss of data.
REF175 – Creating a Bidirectional Data Flow:
The tutorial reviews how users can set up a bidirectional data flow configuration using the SureLine Web GUI.
Register at support.sunhillo.com to be notified when the latest tutorials are released. 
An ISO 9001 and ISO 27001 certified company, Sunhillo has been providing products, services and expertise to the FAA, US DOD, Air Traffic Control (ATC) industry, and Air Traffic Management (ATM) partners worldwide.