Plettenberg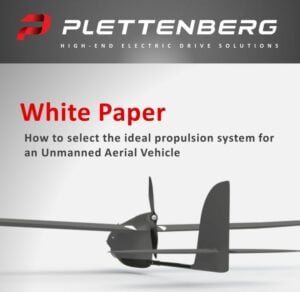 has released a whitepaper that takes the perspective of a UAV engineer and outlines the key steps in selecting an optimal propulsion system.
The steps comprise building the design framework, selecting propellers, choosing the best motor and ESC configuration, as well as integrating all components.
Take a look to receive insights into UAV propulsion system design, get valuable design tips, learn how to enhance endurance and gain an overview of the key success factors in propulsion design.