Plettenberg, a leading developer and manufacturer of tailored electric drive solutions for UAVs (unmanned aerial vehicles) and unmanned systems, has partnered with Unmanned Systems Technology ("UST") to demonstrate their expertise in this field. The 'Silver' profile highlights how the company's products are highly suited to heavy-duty professional and defense applications in harsh environments.
All Plettenberg's drive solutions are made-to-order and tailored to specific customer requirements, including adjustments to housing, shaft, number of poles, winding, cooling, IP rating, and more. The engineering team works hand-in-hand with clients to provide the required technical support and system integration advice.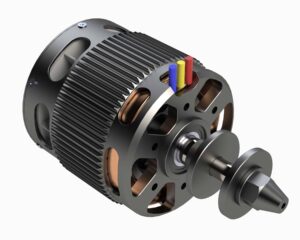 Plettenberg's inrunner BLDC motor series consist of the NOVA and the ADVANCE families. The NOVA family has a robust closed case design and is available in the power range from 1 kW to 50 kW. The ADVANCE family has a lightweight open case design and is available in the power range from 1 kW to 5 kW.
The inrunners are highly robust in design and available with protection class of up to IP67. This makes them ideally suited for applications in harsh environments, such as snow, desert or sea operation.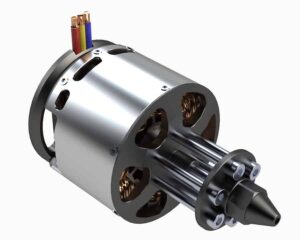 The ORBIT series of outrunner motors is available in the power range from 1 kW to 15 kW. The heritage of our outrunners is in the model aircraft market, which required powerful high torque motors, at very low weight.
Over the years, Plettenberg has advanced the design of these outrunners to make them suitable for application in the commercial and defense UAV sector. The outrunner motors are extremely compact in design and have leading power-to-weight ratios.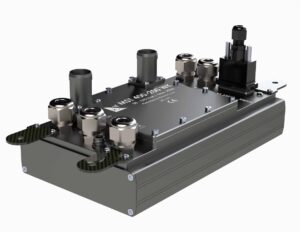 Plettenberg develops and manufactures a wide range of rugged high-performance ESCs, with the top models being able to handle voltage of up to 400 V and current of up to 250 A. All drone ESCs are developed and manufactured at the company's HQ in Germany and built by hand according to highest quality standards.
The company can tailor the hardware and software of ESCs to the specific use case and application requirements. The in-house engineering team can providing support with designing the right ESC solution as well as system integration, including ESC configuration, ideal power supply and thermal management.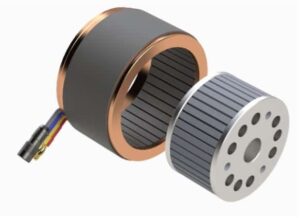 Plettenberg designs and manufactures generators and starters as well as related electronics for combustion engines in unmanned system applications, offering generators in the power range from 500 W to 15 kW.
These systems are available as external generator (separate to combustion engine), attachment kits (to be attached to combustion engine) or as integration kits (to be integrated in combustion engine housing). Generators can be used for boxer engines, inline engines and single-cylinder engines from 100-650 cm³.
To find out more about Plettenberg and their electric drive solutions for UAVs and unmanned systems, please visit their profile page: https://www.unmannedsystemstechnology.com/company/plettenberg/