Gorilla Remotely Operated Vehicle
The Gorilla ROV is a robust inspection-class platform that combines our power electric thrusters with high-reliability industrial electronics from OMRON. Able to dive down to depths of 600 metres while carrying up to 70kg, it is ideal for a wide range of subsea and offshore inspection tasks.
The Gorilla is equipped with an intelligent Dynamic Positioning system that provides automatic control of position, depth, altitude, heading, pitch and roll. The system can sense the seafloor from up to 70 meters above, allowing it to maintain position even in strong currents.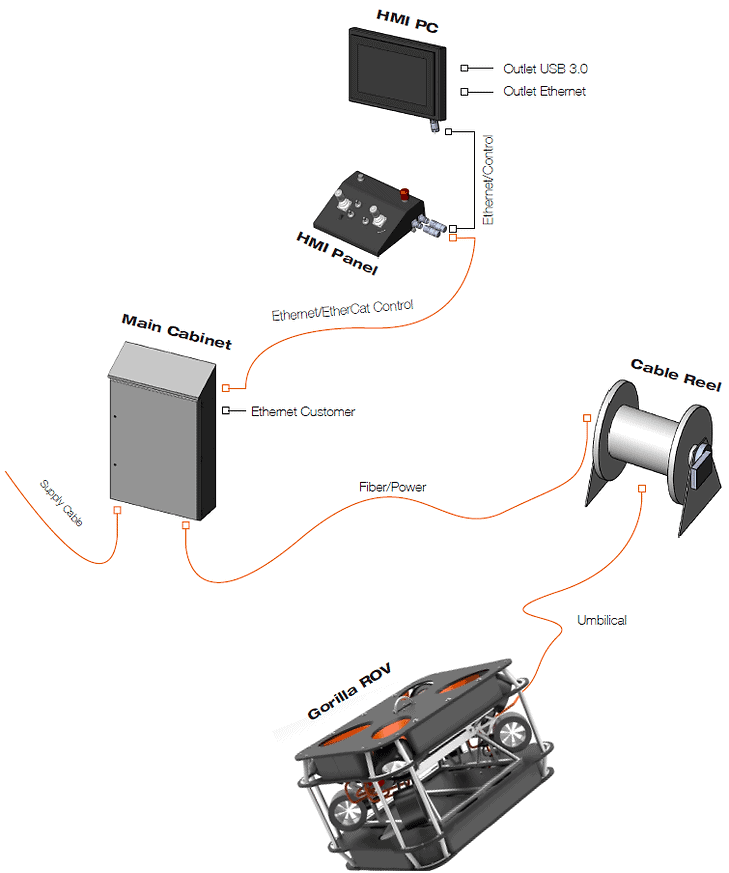 With widely available industrial components and an open platform, users can easily service and maintain the Gorilla themselves, minimizing cost and downtime.
| | |
| --- | --- |
| Dimensions (L x W x H): | 1425 x 1025 x 800 mm |
| Weight in Air: | 350 kg |
| Payload Capacity: | 70 kg |
| Max Depth: | 600 m |
| Max Thrust (@10 kW) | 128 kg forward/lateral, 118 kg vertical |
| Supply Voltage: | 3 phase 400 VAC 50/60 Hz |