DTG3 Remotely Operated Vehicle
The DTG3 is an observation-class mini ROV designed for quick deployment and low-maintenance operation. Fitting completely into just one case, the highly portable system draws all power from internal batteries, which give the DTG3 a mission endurance of up to 8 hours.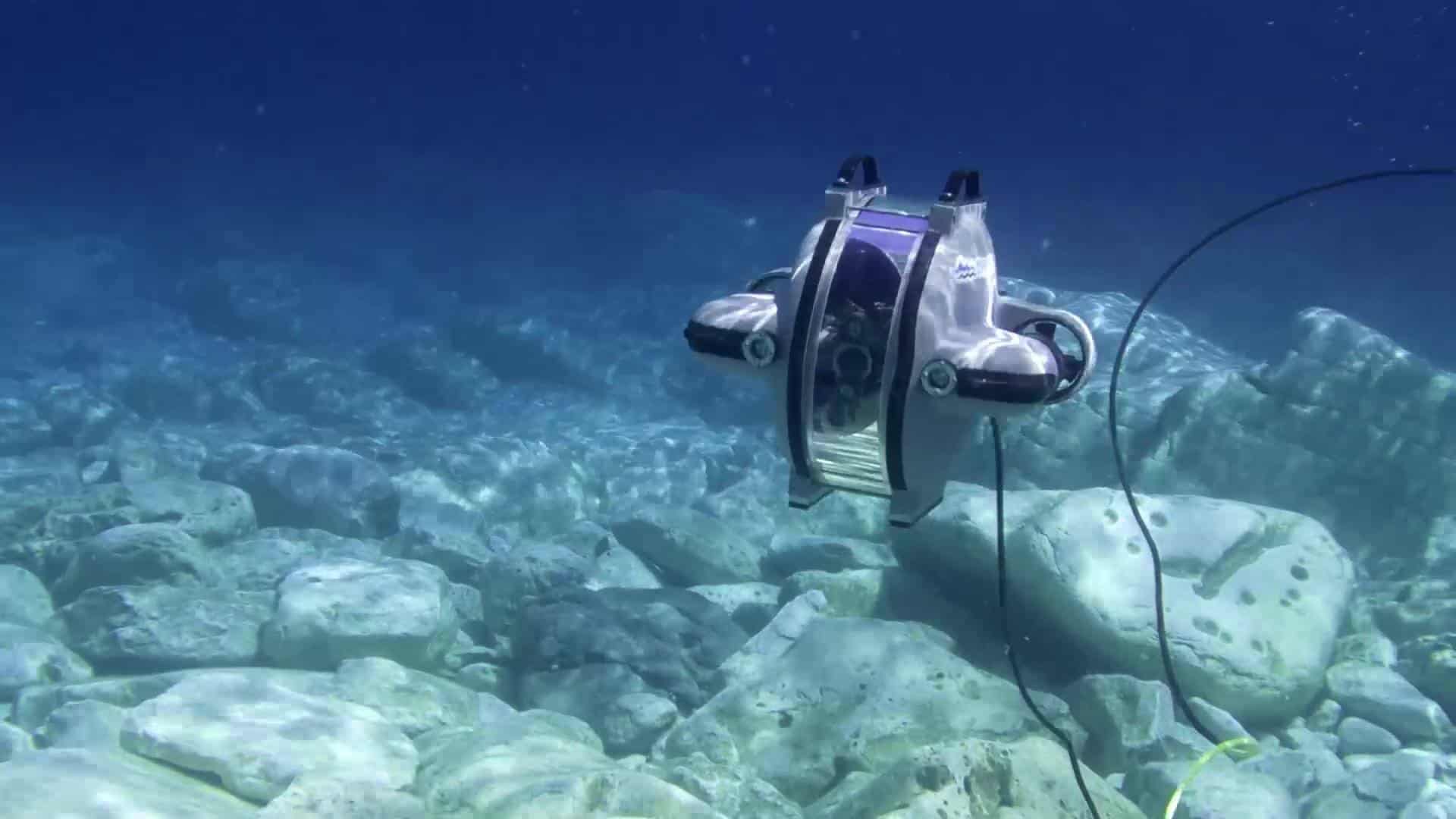 Powered by our proprietary BRIDGE technology, the DTG3 features automatic stabilisation and station holding, with reliable, intuitive controls that provide the smoothest possible underwater piloting. Extreme manoeuvrability in six directions is provided by rotating the shell and thrusters while the internal frame is kept in place by gravity.
A weatherproof, easy-to-use handheld controller with 7-inch screen directly receives and records live 4K UHD video from the internal low-latency ROV camera, which rotates through 270 degrees for maximum situational awareness. With simultaneous viewing of sonar data, GPS and video, the controller provides a clear, convenient view of underwater inspection missions.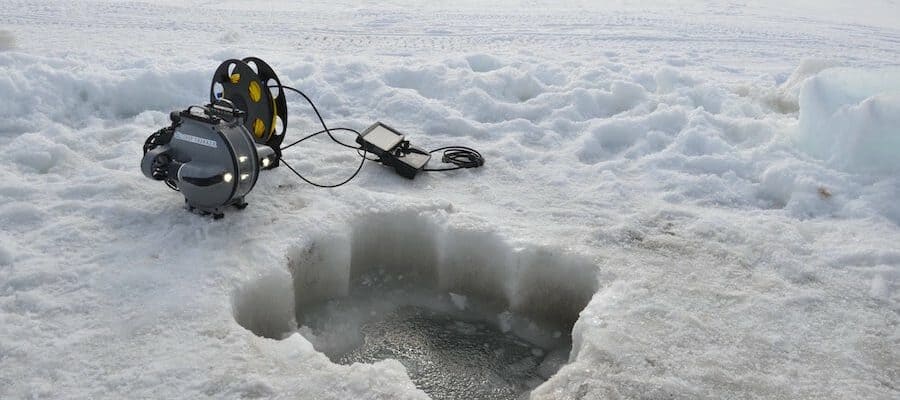 The DTG3 is constructed with multiple communications and external ports, and can be fitted with a variety of sensors, manipulators, and sonars to accommodate a wide variety of underwater inspection operations.
The DTG3 ROV is available as one of four off-the-shelf packages tailored to a range of requirements:
DTG3 Starter – everything you need to get started with underwater inspection, including the ROV, handheld controller and 50m tether
DTG3 Smart – features additional intelligent sensors for advanced stability and station holding in stronger currents, plus a 75m tether
DTG3 Expert – adds a two-function grabber arm and a laser scaler, and provided with 100m tether
DTG3 Navigator – our most advanced package, featuring a precision vertical thruster for depth changes without rotation, a USBL underwater positioning system, and a 200m tether
DTG3 Specifications:
Dimensions (L x W x H)
279mm (11.0") x 325mm (12.8") x 258mm (10.2")
Weight (in air)
8.5 kg (18.7 lbs)
Depth Rating
200m (656 ft)
Operating Temperature
-10°C to 50°C (14°F – 122°F)
Camera Specs
UHD 4K – 3840 X 2160
720p – 1280 x 720
30 fps, 0.001 Lux
Lights
High-efficiency, fully-dimmable LED
1000 lumens tracking with camera
Optional 1000-4400 lumens add-ons