DTG3 Remotely Operated Vehicle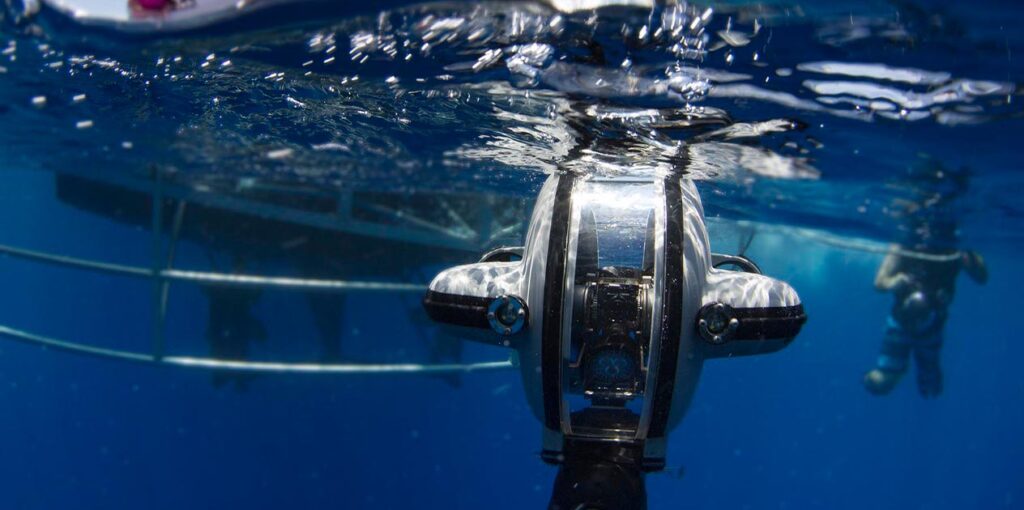 The DTG3 is an observation class ROV, designed for quick deployment and reliable underwater surveys.
With long-lasting operating battery life, the DTG3 provides exceptional durability and portability. It comes equipped with three thrusters and a patented pitch system for flexibility in operations and features automatic stabilization along with intuitive controls. The 270-degree rotating and full HD camera offer a wide range of view for maximum situational awareness.
The DTG3 package provides industrial quality at an aggressively competitive price and can fit into a single Pelican case. It includes the advanced BRIDGE integrated controller, 75m tether, and a tether reel, with customizable options. It also includes LED floodlights, and integration with add-ons such as water quality sondes, dissolved oxygen sensors, and extended tether to optimize long-range projects.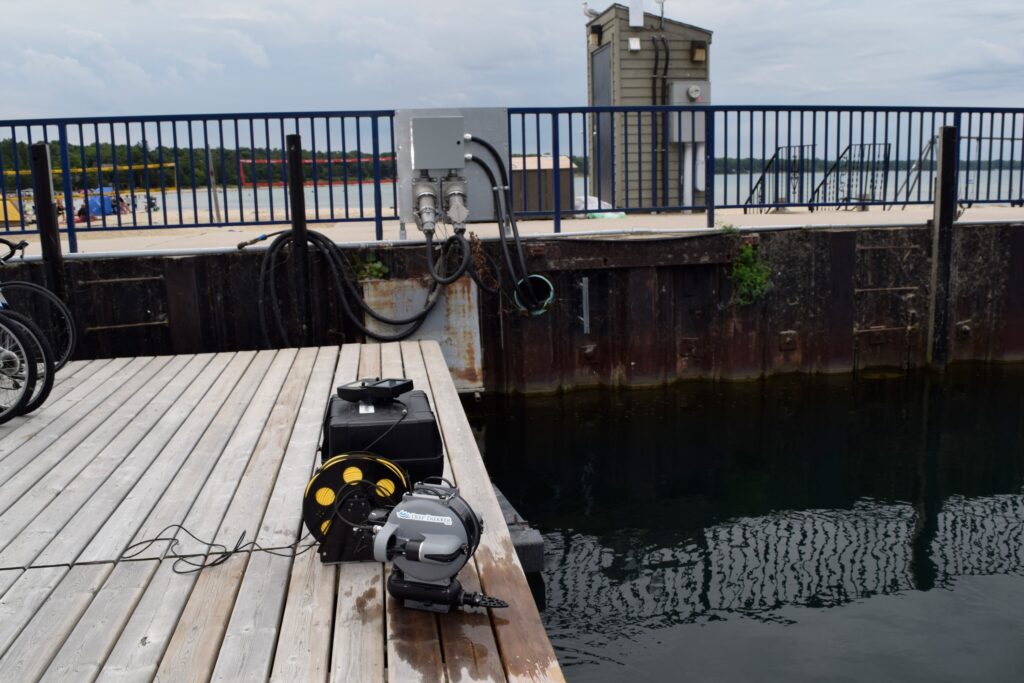 Precision Thruster
The precision thruster at the rear end of the DTG3 enables movement without utilizing the pitch function. It allows pilots to make depth changes without rotating the ROV, making it ideal for inspection needs.
Full HD and 4K camera
The DTG3 comes equipped with a full HD camera, upgradable to a 4K camera. This feature is easy to use, with live viewing ability on the handheld controller. The high-quality lens upgrade and image processing algorithm provide a wider field of view, enhanced clarity, and auto color correction.
Extreme Maneuverability
With expert engineering, the ROV can rotate 180 degrees to perform lateral movements with precision. This feature helps maintain stability and control even in challenging environments.
Deep Trekker provides a range of add-ons to enhance underwater missions.
- Grabber: The grabber arm enables retrieval of objects, holding tools, and deployment of the equipment.
- Laser Scaler: Two lasers that offer size estimation during visual inspections.
- USBL Positioning: The SeaTrac USBL system allows situational awareness about the relative position of the ROV.
- Thickness gauge: It helps in evaluating the thickness of steel on tanks, and hulls.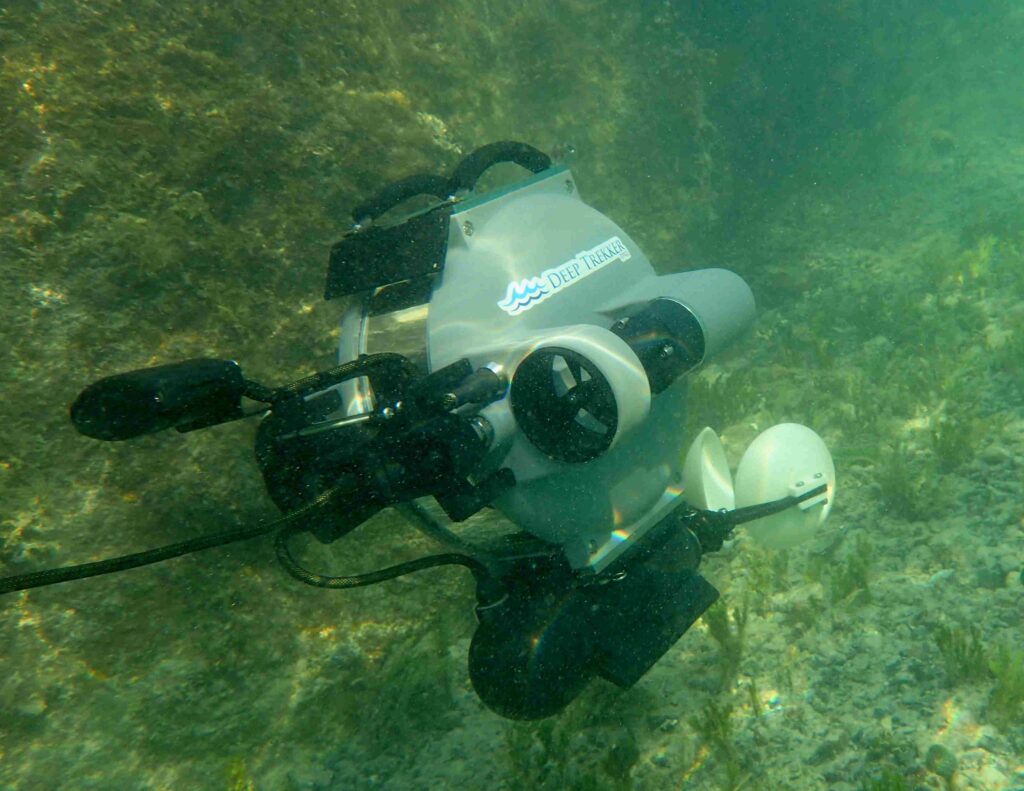 The DTG3 is built to last due to its machined anodized aluminum body and epoxy coating. Its spherical design, combined with magnetically coupled thrusters allows you to rotate the imaging sonar, and camera head for navigation underwater.
DTG3 Specifications:
Dimensions (L x W x H)
279mm (11.0") x 325mm (12.8") x 258mm (10.2")
Weight (in air)
8.5 kg (18.7 lbs)
Depth Rating
200m (656 ft)
Operating Temperature
-10°C to 50°C (14°F – 122°F)
Camera Specs
Full HD 1080p - 1920x1080
30FPS 0.001 Lux, 270°
Lights
High-efficiency, fully-dimmable LED
1000 lumens tracking with camera
Optional 1000-4400 lumens add-ons