Deep Trekker is a leading manufacturer of advanced remotely operated vehicles (ROVs) for demanding commercial, industrial and environmental missions. Our durable and portable underwater robotics systems are ideal for a wide range of offshore and underwater inspection applications, including aquaculture, energy, search & rescue, defense, and ocean and environmental science.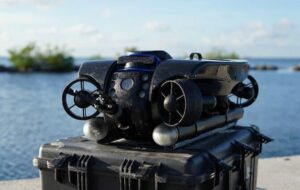 Our innovative state-of-the-art ROVs have been created with our customers' needs foremost in mind, taking into account valuable feedback and experience in the field.
We pride ourselves on our customer service, and experienced senior ROV team members are just an email or phone call away.