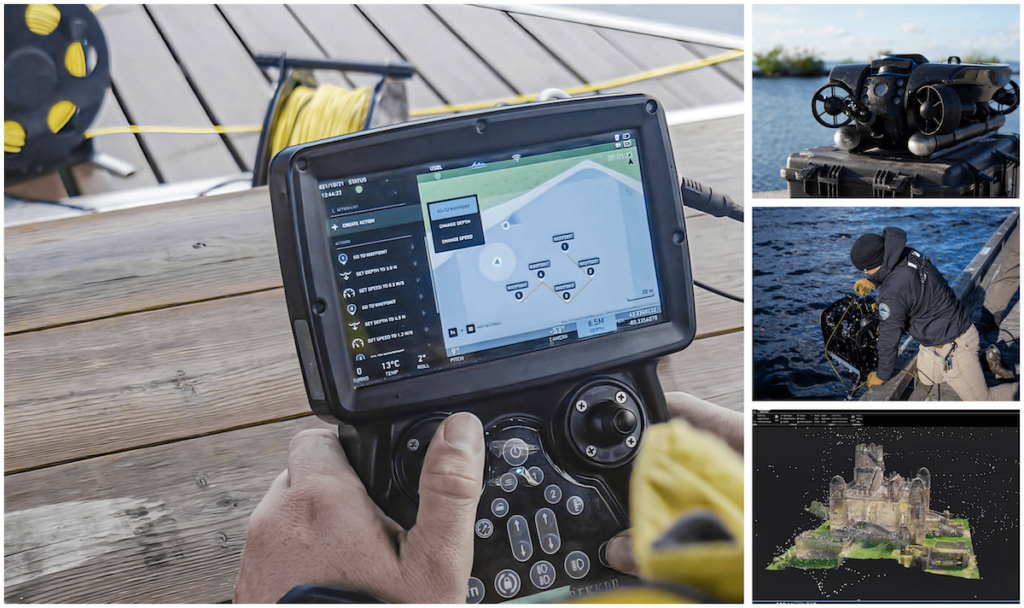 Deep Trekker offers mission-ready underwater remotely operated vehicles (ROVs) with advanced autonomy capabilities, perfect for photogrammetry. Read more >>
The company's ROVs come equipped with a range of features that make them ideal for capturing high-quality underwater images to be developed into 3D models.
Deep Trekker outlines how its ROVs are well-suited to photogrammetry applications, including its Mission Planner feature. This utilizes advanced algorithms for intelligent pathfinding, with NAV packages that are equipped with USBL, IMUs, and DVL sensors for interpreting live positional data, enabling autonomous navigation.
In the full article, the company discusses:
Necessary Equipment for Photogrammetry

Utilizing Deep Trekker ROVs for Photogrammetry

Step by Step Guide for Using Deep Trekker ROVs for Photogrammetry

Case Study: Stantec Using Deep Trekker ROVs for 3D Archaeological Modeling

Ideal Industries for Using Deep Trekker ROVs for Photogrammetry

Best Deep Trekker Packages for Photogrammetry

The Deep Trekker Advantage
Deep Trekker aims to provide access to portable, intuitive, and cost-effective underwater drones equipped with high-quality 4K cameras, powerful LED floodlights, and exceptional stability, ideal for photogrammetry projects.
Read the full article, or find out more on Deep Trekker's website.