PIVOT Remotely Operated Vehicle
The PIVOT provides efficient and accurate solutions to conduct high-quality visual inspections. Integrated with a sensor pack, LED floodlights, and high definition camera, it offers a perfect balance between size and power.
The ROV consists of six thrusters powered by lithium batteries. The camera platform operates on separate rotating fields and gives the advantage of flexible imaging options. It also provides manipulation capabilities and adaptability for a range of mission requirements.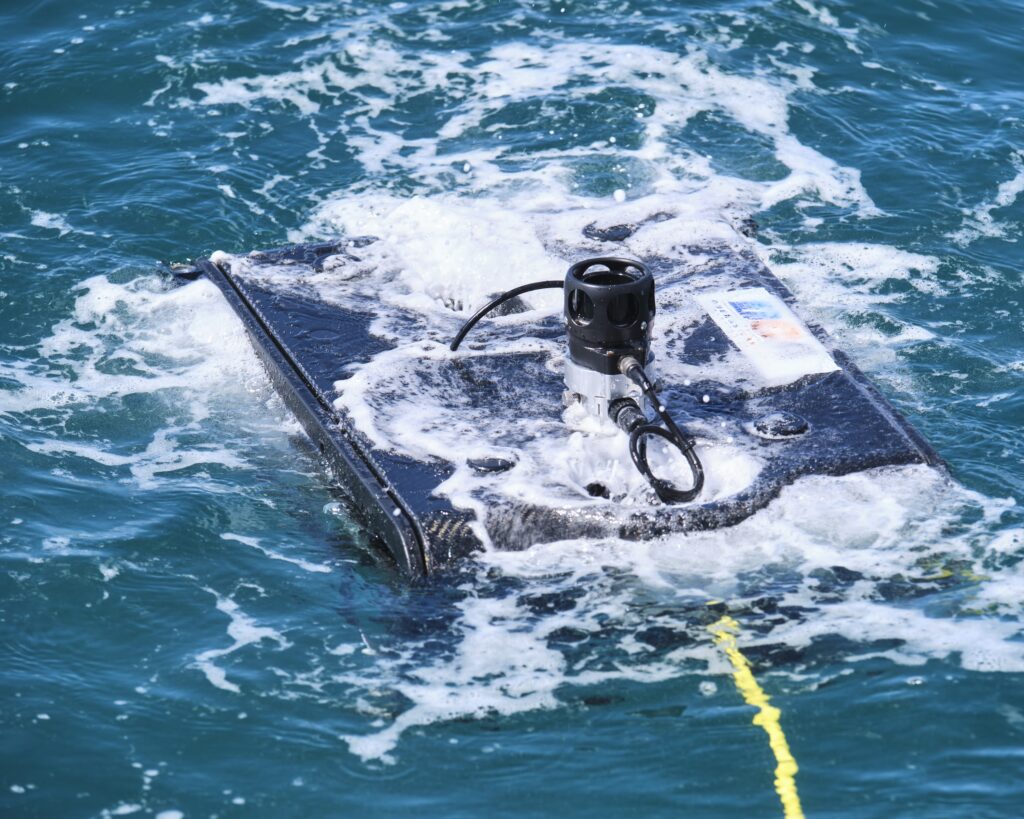 Enhanced 4k camera
The high-quality lens is capable of a wide range viewing experience. With the ability to rotate up to 220 degrees, and a 97-degree rotating tool platform, the ROV allows users to complete missions in a timely manner.
Portability
Weighing under 37 pounds, the PIVOT is easily portable. The battery tubes are certified for both passenger and cargo planes for convenient transportation.
Straightforward operations
The 7'' LCD handheld controller is easy to use and allows an operator to be trained quickly. Lateral movement allows for easy navigation during remote inspections.
All PIVOT packages include a heavy-duty tether reel, wheeled Pelican case, and comprehensive sensor needs to provide unmatched solutions.
Comparing PIVOT Packages
PIVOT Smart
- Comes with a 100m tether on a reel, SD card, and one battery for immediate operation.
- An ideal package for setup for basic visual inspections in high current while ensuring affordability.
PIVOT Expert
- The Expert package includes the components included in the Smart Package, and additionally a 97-degree tilting tool platform. This is capable of integration with a variety of add-ons, and a grabber claw.
- Upgrading to the Expert package includes a 150m tether and a spare battery set for extended missions.
PIVOT NAV
- The NAV is the most comprehensive PIVOT package. It enables advanced navigation with USBL and DVL sensors, to produce GPX and CSV data for reports.
- The NAV includes a service kit, 300m tether, and an extended warranty for two years.
- This package provides the pilot with a map of ROV positioning, which can set points of interest. This feature is ideal for open and murky water missions.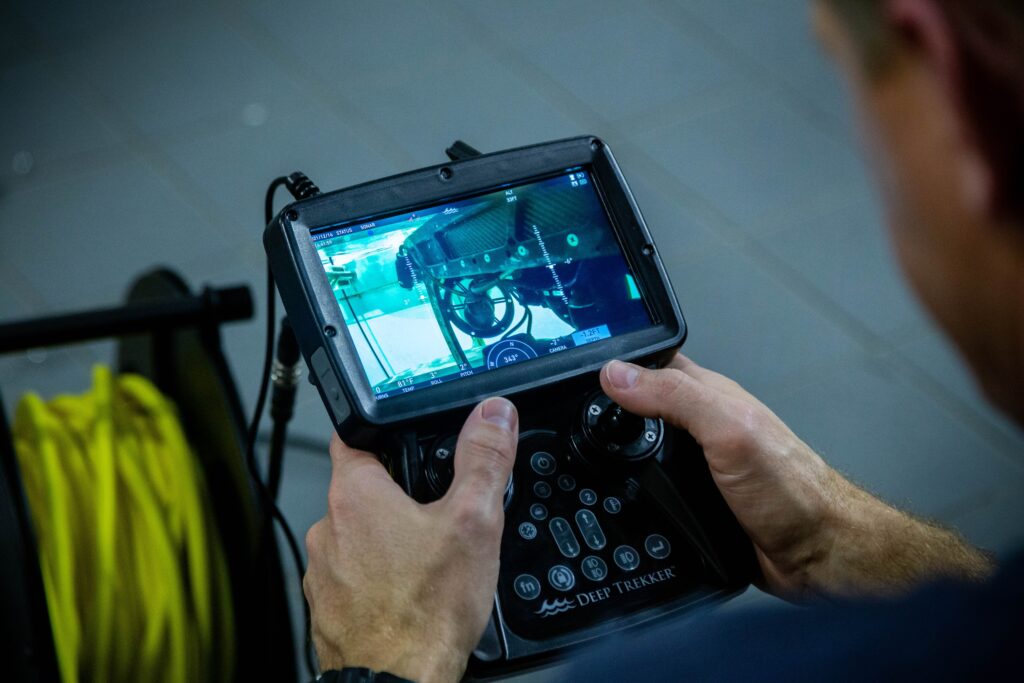 Dimensions (LxWxH)
576 x 360 x 310 mm (22.7 x 14.2 x 12.2 ")
Weight (in air)
17 kg (37.5 lb)
Depth Rating
305 m (1000 ft)
Operating Temperatures
-10°C to 50°C (14°F – 122°F)
Camera Specs
4K30, 1080p30
30FPS 0.001 Lux
Lights
High-efficiency LED, fully dimmable
1000 lumens tracking with camera
Optional 1000-4400 lumens add-ons