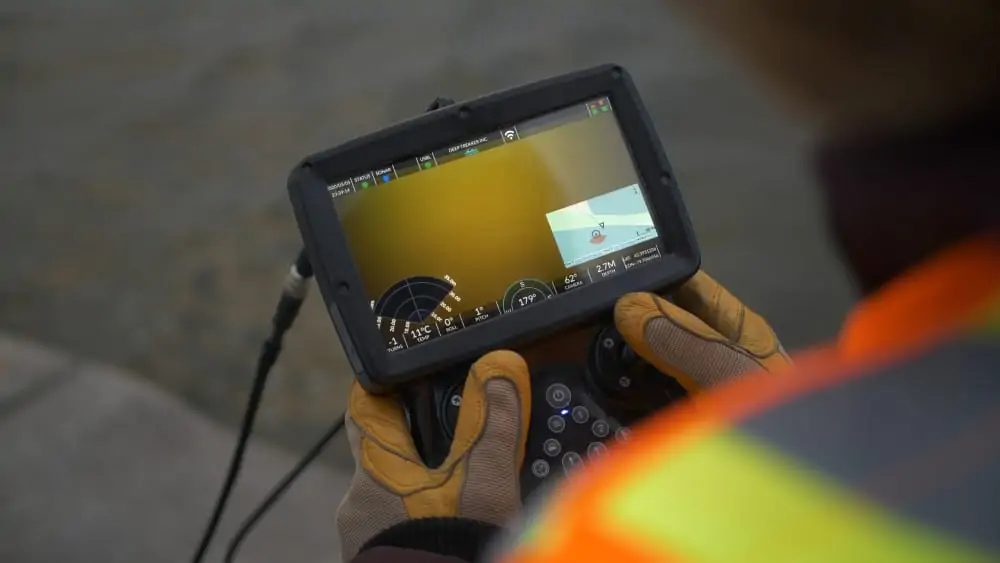 Deep Trekker has released an article detailing the use of underwater sensors for ROV (Remotely Operated Vehicle) navigation. Underwater inspections, which are increasingly being carried out by ROVs in order to avoid putting human divers in hazardous situations, can be challenging in low visibility, and the vehicles can be outfitted with an array of specialized sensors connected to small handheld computers.
Read the full article on Deep Trekker's website
The article covers:
The use of acoustic sensors by ROVs to achieve the same feats of autonomy as aerial drones
Important underwater navigation sensors, including cameras, IMUs (inertial measurement units), depth sensors, multibeam imaging sonar, Ultra Short Baseline (USBL) and Doppler Velocity Log (DVL)
Sensor fusion algorithms that decide the correct thruster power required for smooth translation of joystick commands
USBL and DVL as a replacement for GPS
Deep Trekker's unique Bridge Technology, which allows third party sensor systems to be plugged directly into their ROV
To find out more about high-accuracy underwater navigation for ROVs, as well as Deep Trekker's modular Revolution ROV, read the full article on Deep Trekker's website.