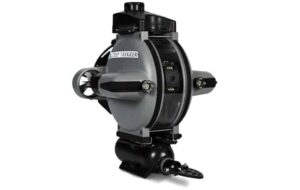 Deep Trekker, a manufacturer of ROVs (remotely operated vehicles) and underwater robotics systems for a variety of commercial, research and defense applications, has released an article outlining how the company's underwater ROV has been utilised at Erko Seafood's salmon farms to improve the efficiency of a variety of aquaculture tasks.
Read the full article on Deep Trekker's website here
The article gives details of:
The versatility of the ROV and its use for tasks such as fish health monitoring, cage condition checking, dropped gear retrieval and more
The cost-saving benefits of using an ROV for aquaculture
The factors that make a Deep Trekker ROV ideal for this application, including ease of setup, long battery life and the system's vertical thruster
ROVs are ideal for a wide range of underwater tasks in many industries in addition to fish farming and aquaculture, and Deep Trekker is able to provide custom ROV packages for specific applications. To learn more, read the full article on Deep Trekker's website.