Webinar Details
Hosted by
April 10, 2020 - Available on Demand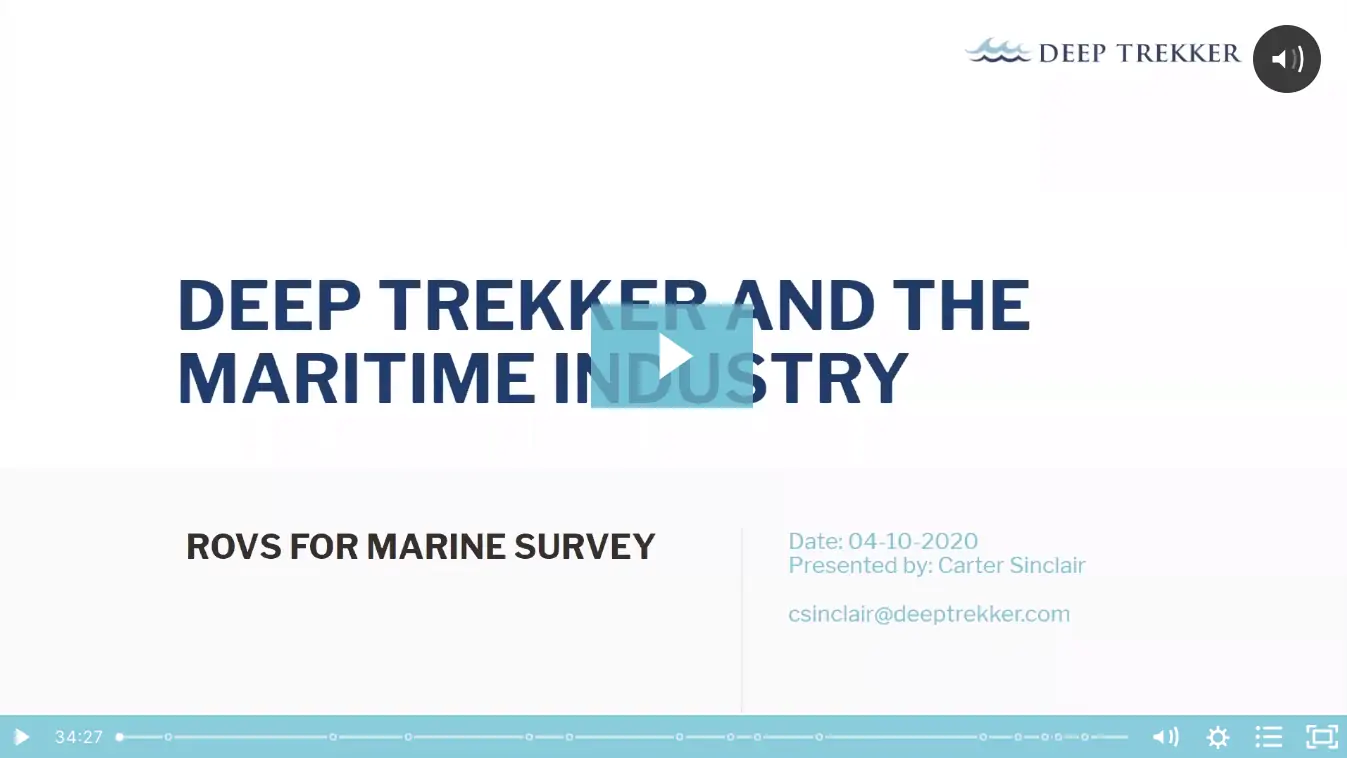 On April 10th, Deep Trekker maritime specialist, Carter Sinclair hosted a webinar for robotic solutions that aid in underwater surveys.
Discussing all the fully submersible vehicles that Deep Trekker has to offer. Everything from remote-first hull inspections to underwater port security.
What you'll Discover
Compact and extreme maneuverability for inspection of confined spaces
270 degree camera rotation to quickly view the bottom of the hull
Avoid unnecessary down time in deploying a dive team or lifting out of water
Who you will meet
Carter is a Business Development Representative focusing on Commercial Diving, Search and Rescue and Maritime industries. With a passion for customer experience, he is dedicated to providing exemplary service. A natural ambassador and advocate for exploring new technologies.