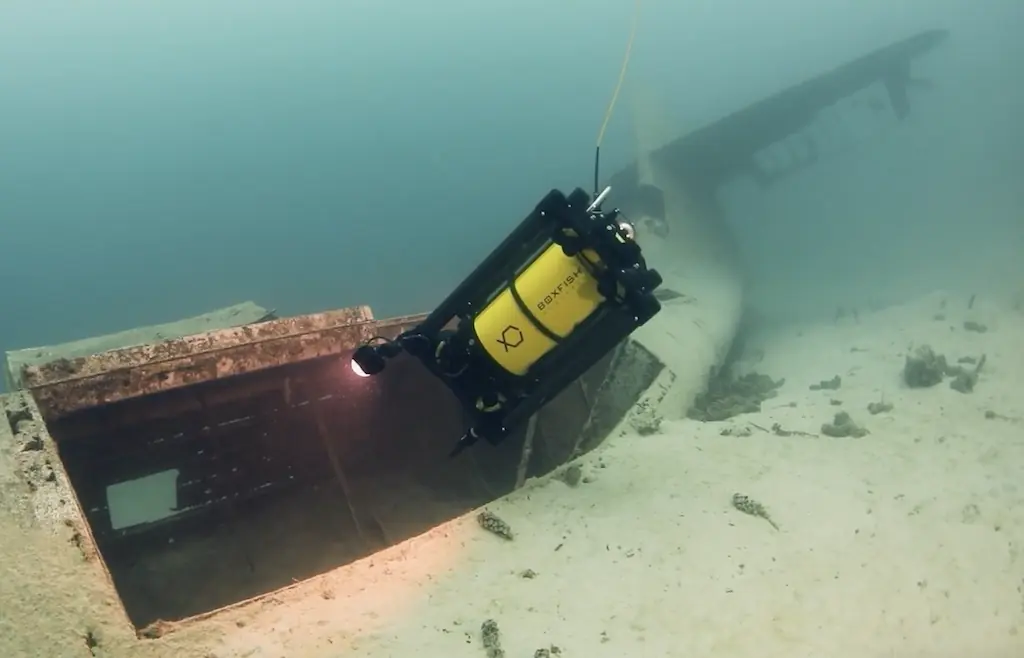 As Boxfish Robotics marks its 7th anniversary, the company takes a moment to contemplate the incredible journey it has embarked upon.
Since it's inception, Boxfish Robotics has been driven by a vision to revolutionise underwater videography with its drone solutions, and over the years, the company has emerged as a pioneer in the field of autonomous underwater systems.
Boxfish Robotics stands at the forefront of innovation, and believes its vision perfectly aligns with the changing landscape of offshore industries. From aquaculture to offshore wind energy and oil and gas production, these sectors are under increasing pressure to reduce their environmental impact.
Here, the company's solutions are ready to step in, transforming offshore operations to enhance efficiency, reduce costs, and promote environmental sustainability through the power of autonomy.
Embarking on the Journey: The Boxfish ROV
The journey into autonomy began with the Boxfish ROV. This versatile platform features an eight-vectored thruster propulsion system and a proprietary control system, providing six degrees of freedom underwater, enabling inspections in the most challenging and hard-to-reach places.
With the flexibility to accommodate a number of sensors, it has become a great foundation for building autonomous innovations.
Unveiling the ARV-i: Revolutionising Underwater Autonomy
The ARV-i, a portable autonomous resident system designed in collaboration with Transmark Subsea, represents a remarkable innovation in underwater autonomy.
It is lightweight, allowing it to be transported by air on regular flights, and incorporates a wide range of sensors and payloads to capture diverse data. With its long endurance and the ability to work in various currents, along with the option for full underwater residency using a fixed dock, it stands out from other systems on the market.
Real-World Applications: Success Stories in Scotland and Norway
In Scotland, Boxfish Robotics partnered with Mocean Energy to operate the ARV-i from a dock from their subsea battery pack.
The vehicle was able to autonomously conduct inspections of the installation and its surroundings, returning to the dock. In Norway, Boxfish drones were deployed in fish nets, capturing data on fish populations and net itself.
The company anticipates a bright future with numerous opportunities to advance its autonomous technology, addressing a variety of industry challenges.
"The future for the underwater autonomous robots is really bright, so many things that could and should be done this way," said Ben King, Boxfish Co-Founder.
Watch the full interview and follow the journey!