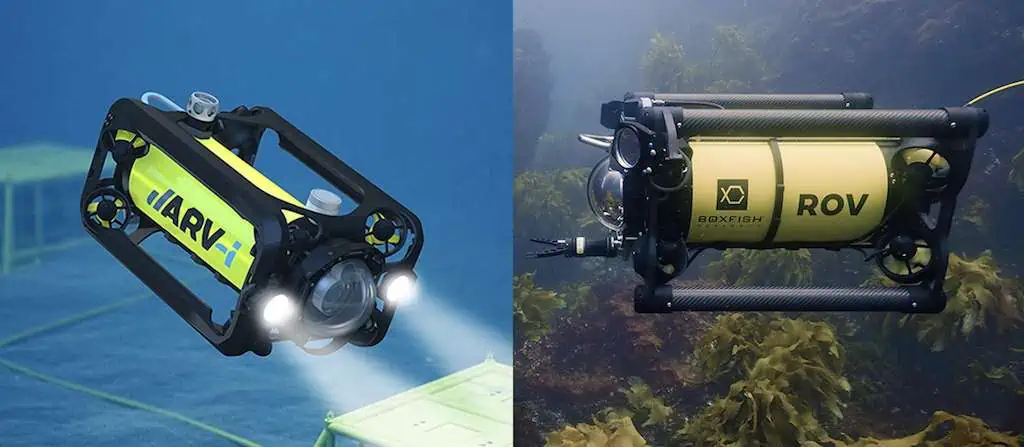 Boxfish Research has been officially renamed Boxfish Robotics. The decision reflects the company's evolving focus and product line, emphasising its commitment to underwater exploration and robotics technology.
As Boxfish product portfolio advanced, with a diverse range of robotics systems, both tethered and untethered, the company recognized the need for a name that better represents its current scope and aspirations.
Hence, Boxfish Robotics emerged as the ideal identity to embody an innovation-driven vision.
The original name, Boxfish Research, was rooted in ties to scientific exploration. At that time, the company focused on offering 360 cameras, ROVs, and custom solutions catering to its esteemed clientele in marine research, serving their exploration and research endeavors.
As Boxfish Robotics, the mission remains: to lead the underwater robotics revolution with unparalleled innovation, clarity in underwater imagery, and a commitment to sustainable ocean exploration.
Boxfish Robotics remains a distinguished underwater technology company, specialising in the design of ROVs and HAUVs. These systems provide to gain profound insights, experience, and work within the underwater realm.
The company's technologies have proven their capabilities across various industries, including submerged asset inspection, offshore energy, marine science, expedition research vessels, aquaculture, biosecurity, and cinematography.
Drawing from its expertise and customer-centric approach, Boxfish proudly offers user-friendly, actively stabilised submersibles that combine ultra-high-definition video with advanced sensing capabilities.
The company's ROVs, including the inspection class Boxfish Alpha, the expeditionary class Boxfish ROV, and the versatile cinematography drone Boxfish Luna, set new standards for safety, ease of operation, and productivity for industry professionals.
Its robust, stable, and highly maneuverable ROV platform provides the flexibility to upgrade with sensors, accessories, and autonomous features to meet evolving demands.
In addition, Boxfish has collaborated with Norwegian company Transmark Subsea to develop the autonomous underwater resident vehicle, ARV-i, tailored to continuously monitor and inspect underwater assets for offshore industries.
ARV-i is powered by advanced Artificial Intelligence and sensor integration, facilitates automated and remote operations, while ensuring efficient and precise data collection.
"As Boxfish Robotics, we are delighted to announce the renaming, symbolising a transformative phase in our operations. Boxfish Robotics embodies our passion for innovation and dedication to the future of our oceans. Through our advanced robotics systems, we aspire to empower researchers, explorers, and industry professionals worldwide, facilitating a deeper understanding and responsible interaction with the underwater world," said Craig Anderson, Co-founder of Boxfish Robotics.