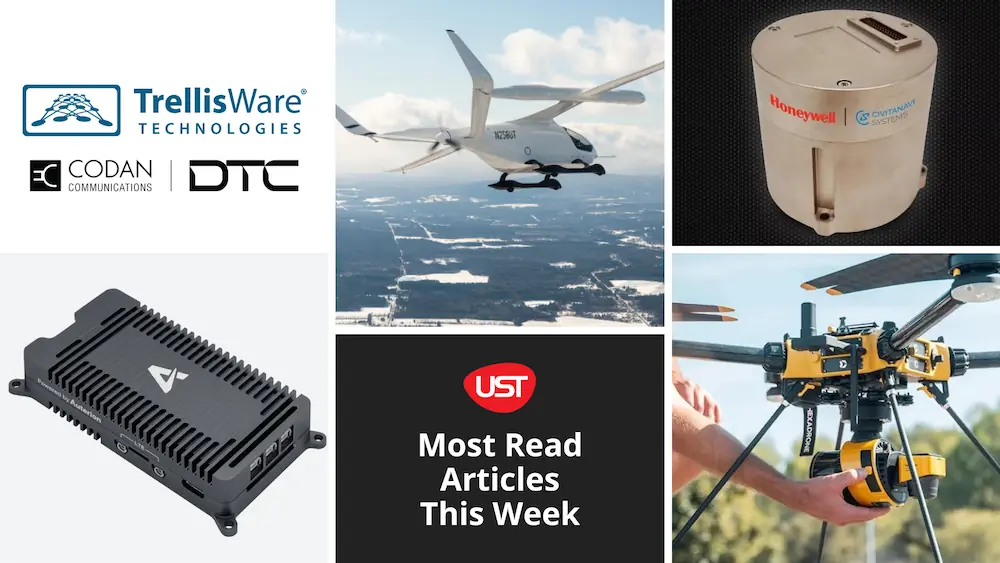 Take a look at our round-up of the five most read articles on UST this week, including new technologies, partnerships, events, and industry successes.
---
1. Auterion Launches Updated All-in-One Autonomy Solution for Drones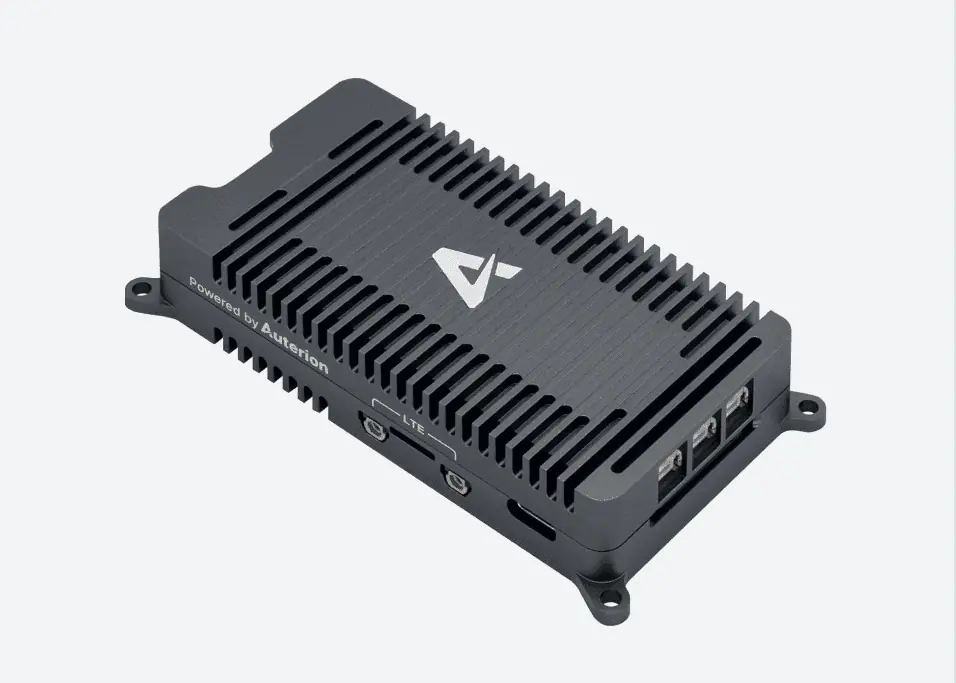 Auterion launched Skynode X, an updated version of its all-in-one autonomy solution for drones. Encompassing a flight controller, mission computer, and LTE connectivity Skynode X empowers a diverse range of robots and autonomous vehicles of all sizes to perform high-risk and mundane tasks, deliver goods, and aid in life-saving missions.
---
2. DTC and TrellisWare Partner to Deliver Integrated Multi-Waveform Radio Solution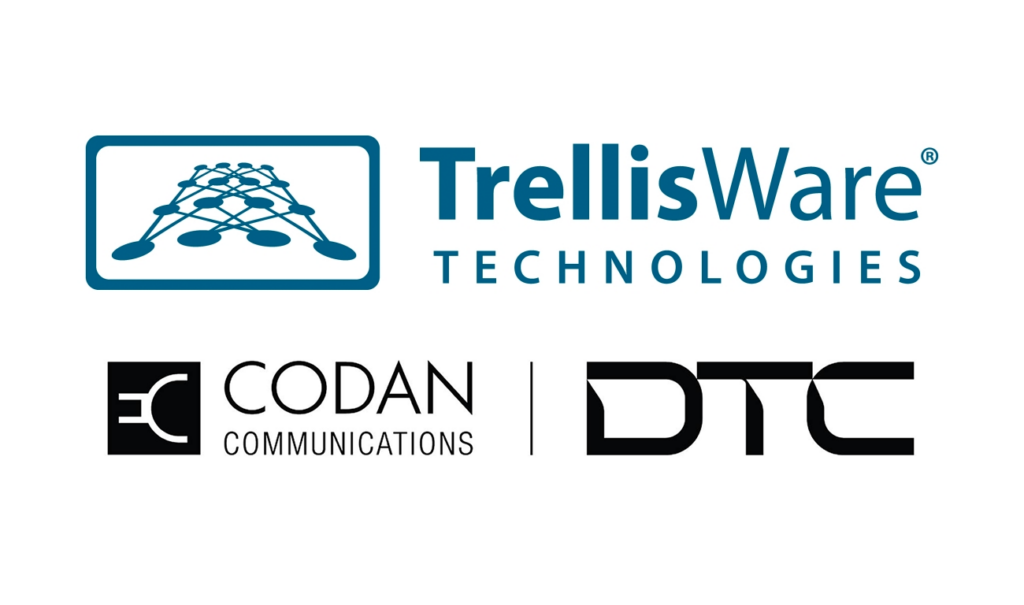 Domo Tactical Communications (DTC) and TrellisWare Technologies, Inc. announced a partnership to deliver a multi-waveform radio solution to the U.S. military, coalition partners, and commercial customers.
The multi-waveform integration will allow users to select between DTC's MeshUltra or TrellisWare's TSM™ waveform based on their specific purpose and/or region of use, providing access to unmatched communications flexibility and reduced dependency on proprietary solutions.ellisWare Partner to Deliver Integrated Multi-Waveform Radio Solution
---
3. YellowScan Unveils Upgraded UAV LiDAR Scanning Solutions
YellowScan unveiled the new upgraded versions of the company's Surveyor Ultra and Explorer LiDAR scanning solutions for UAVs.
---
4. Volz Servos Contracted as Supply Chain Partner for ALIA Project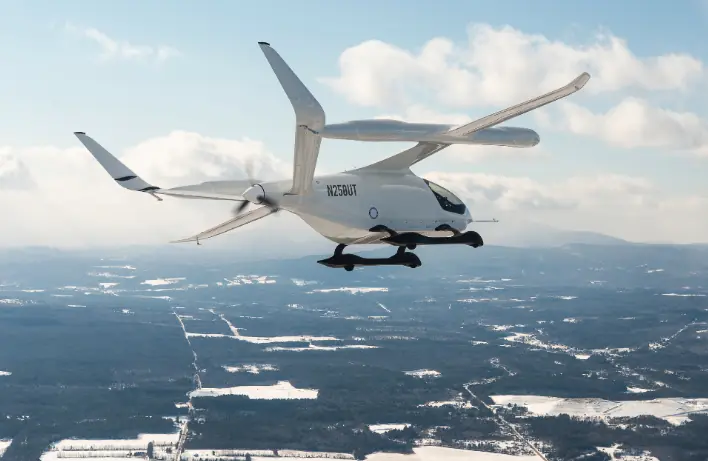 Volz Servos has been contracted by BETA Technologies as actuator partner for the ALIA supply chain. The partnership is part of BETA's strategic approach to its supply chain, including partnering with aerospace leaders on various systems and components for its aircraft production.
With its EASA certified subsidiary AEE (Aircraft Electronic Engineering GmbH), German company Volz Servos, a leading manufacturer and supplier of electromechanical rotary actuators, can develop, produce and maintain actuators according to the applicable aviation standards for each domain.
---
5. New Tactical-Grade IMUs for Commercial & Defense Applications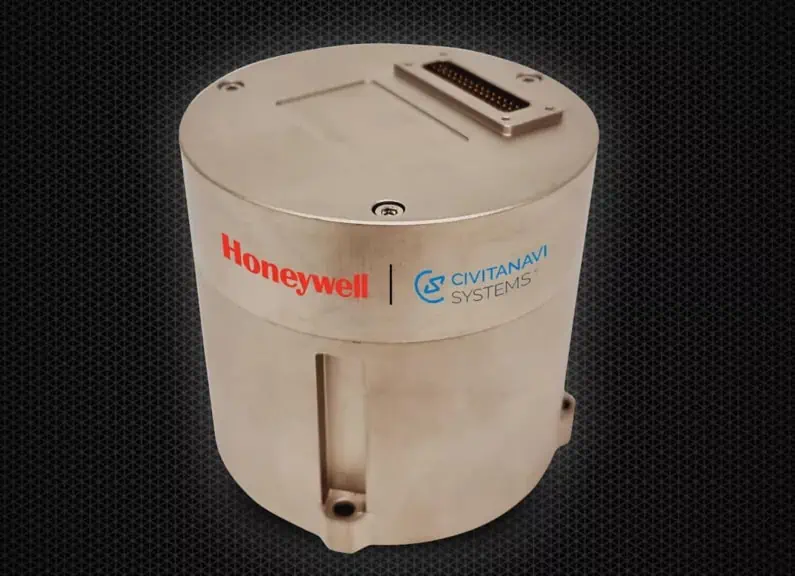 Honeywell and Civitanavi Systems launched a new family of IMUs (inertial measurement units) designed for both commercial and defense applications such as UAVs and unmanned systems.
The HG2800 family consists of low-noise, high-bandwidth, high-performance, tactical-grade inertial measurement units designed for use cases such as pointing, stabilization and short-duration navigation.