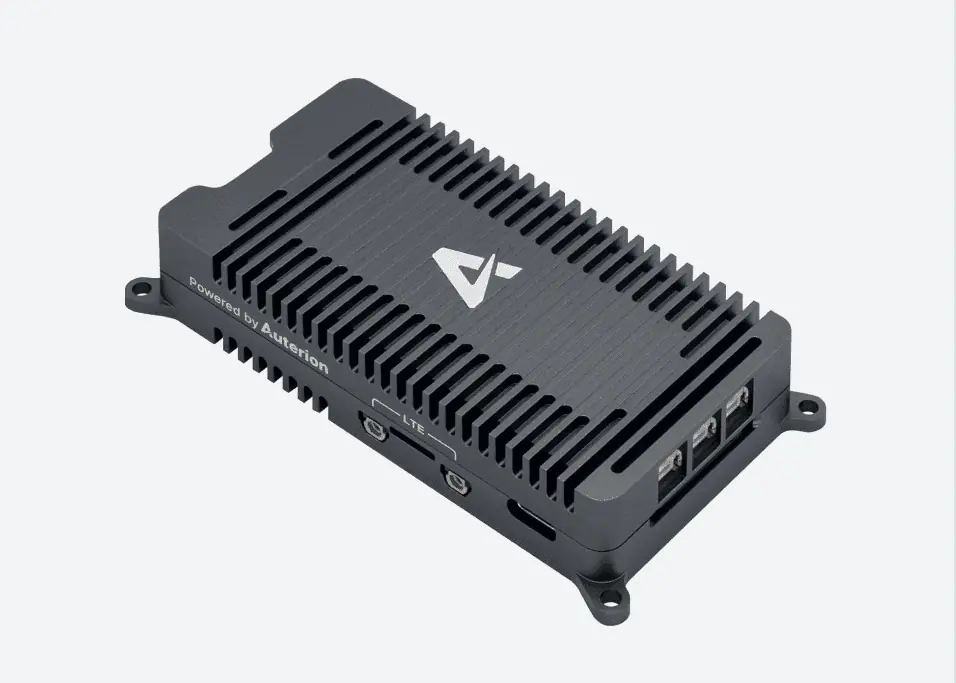 Auterion has launched Skynode X, an updated version of its all-in-one autonomy solution for drones. Encompassing a flight controller, mission computer, and LTE connectivity Skynode X empowers a diverse range of robots and autonomous vehicles of all sizes to perform high-risk and mundane tasks, deliver goods, and aid in life-saving missions.
30 percent thinner and 15 percent lighter than its predecessor, Skynode X not only preserves all the foundational capabilities of the original product but also provides access to the most advanced technology available, including the latest Flight Management Unit for superior performance, unwavering reliability, and extremely high-precision. Highlights include:
A powerful yet lightweight design. All core components are combined into one single hardware, allowing easy integration into small or space-constrained vehicles without sacrificing performance capabilities.
The latest Flight Management Unit (FMU), FMUv6x, which brings upgraded performance, stability and reliability. With 2x the compute power and 2x RAM, it provides more headroom for the operation of larger vehicles requiring features like large CAN networks.
Enhanced computer vision support. The new vision software development kit can be used to develop custom applications for Skynode X or install third-party applications that add new functionality like GPS-denied navigation, vision-guided landing on moving landing pads and obstacle detection.
"Skynode and AuterionOS drive the adoption of software-defined robotic fleets by offering the highest levels of integration." said Lorenz Meier, CEO and Founder of Auterion. "The Skynode X updates ensure we are meeting the autonomy, reliability and flexibility that our customers need, so large retailers can utilize and scale drone delivery programs and governments can perform their missions more efficiently and safely."
Since its first release in 2020, Skynode has enabled dozens of manufacturers to successfully develop a range of robotics systems powered by the Auterion operating system. These drones carry out a variety of tasks, including repetitive, precise or even dangerous tasks in any commercial or government setting. Current uses include search and rescue missions, cargo delivery, mapping dangerous terrain and surveillance missions.
Skynode X can be used on any size vehicle – multicopters, vertical take-off and landing aircraft, ground rovers and boats. Other features:
Provides an all-in-one solution at relatively low cost to integrate the Auterion software platform into different types of robots – reducing the time and costs of hardware and software integration.
Combines all core components into single hardware, making it easier to integrate than having to assemble many individual components.
Supports large organizations to build on top of open-source foundations.
Enables vehicle manufacturers to gain value in the open-source hardware/software ecosystem.