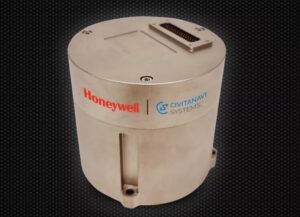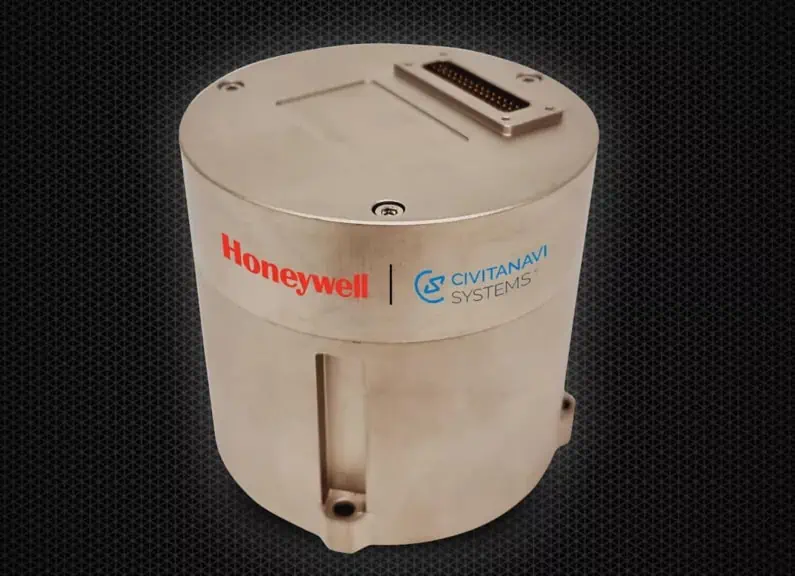 Honeywell and Civitanavi Systems have launched a new family of IMUs (inertial measurement units) designed for both commercial and defense applications such as UAVs (unmanned aerial vehicles) and unmanned systems. The HG2800 family consists of low-noise, high-bandwidth, high-performance, tactical-grade inertial measurement units designed for use cases such as pointing, stabilization and short-duration navigation.
The IMUs have been developed to meet the needs of a broad range of guidance and control applications, and are targeted at customers looking for high bandwidth, low data latency and low noise. They also help with silent operation for acoustic-sensitive systems, and address the needs typically associated with surveillance, targeting and imaging. Specific use cases include, but are not limited to, unmanned aerial vehicle surveys, radar antenna stabilization, underwater autonomous vessels, and sensitive camera systems that require both visible and infrared sensors.
At just 32 cubic inches, the new HG2800 can sense linear acceleration and angular rates to stabilize camera images, reduce blurriness and enhance resolution, providing customers with enhanced visibility and accuracy. The inertial measurement units utilize Honeywell and Civitanavi Systems' technologies to help enhance point-targeting capabilities and stabilization accuracy, and to improve measurement precision and dependable operation when GPS is unavailable. The HG2800 also has a flexible power supply to simplify system integration, while consuming less power than previous offerings.
The HG2800 is also integral in Honeywell's Celestial Aided Alternative Navigation product, which tracks stars and resident space objects to provide a passive unjammable solution with GPS-like accuracy in GPS-denied or -spoofed conditions.
The HG2800 IMUs incorporate Honeywell's MV60 next-generation micro-electromechanical systems (MEMS) accelerometers and Civitanavi Systems' closed-loop fiber-optic gyro sensors (FOGs).
Matthew Picchetti, vice president and general manager of Navigation & Sensors at Honeywell Aerospace, commented: "The HG2800 IMUs provide an advanced solution available today for a wide range of applications around the globe. The HG2801 originates entirely within the EU, while the HG2802 is a non-ITAR classified IMU. Both provide higher accelerometer performance and capabilities for industrial, commercial and military customers."
Andrea Pizzarulli, chief executive officer at Civitanavi Systems, stated: "One year after its announcement, this collaboration has brought to market the new HG2800 inertial navigation systems, low-cost, low-power solutions for precision pointing and stabilizing devices, confirming our exceptional agility and leading high-performance FOG technology with Honeywell's market leadership."
Ben Mohr, offering director for Alternative Navigation Products at Honeywell Aerospace, said: "Our celestial navigation system relies on highly accurate pointing, which is enabled by the HG2800's low noise. The HG2800 IMUs provide the higher performance capabilities we need in a smaller package, allowing us to achieve better than 25-meter accuracy in our celestial navigation system."