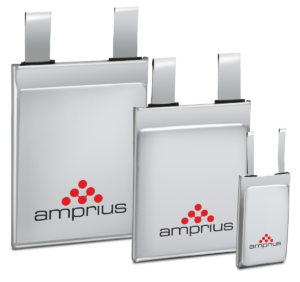 Amprius Technologies is a leading developer of next-generation silicon anode lithium-ion batteries for drones and robotics. UST is delighted to welcome Amprius on board as a supplier partner, and we will be highlighting their unique solutions and capabilities across our channels over the next 12 months.
We've just launched Amprius' UST supplier profile, which has been written and built by our team in collaboration with the company. The Gold profile showcases their advanced silicon anode lithium-ion batteries, which provide the highest known energy density of any commercially available lithium-ion batteries in the world, and have been selected by the U.S. Department of Defense as well as industry leaders such as Airbus, BAE Systems, AeroVironment and Teledyne FLIR.
Read on to find out more:
Amprius Technologies' patented silicon anode technology features a unique manufacturing process that results in ultra-high energy density batteries. Thanks to an innovative nanowire structure, Amprius has addressed the issue of swelling, which has historically hindered the adoption of silicon. Offering the world's only commercially available 100% silicon anode, Amprius' cell is capable of storing up to ten times more lithium than graphite.
The advanced silicon anode batteries also demonstrate good cycle life and fast charging times. Amprius has repeatedly demonstrated 80% charging in under six minutes – a performance that has been validated by independent third-party labs as well as multiple major aerospace companies.
All this adds up to create a technological leap that enhances the capabilities and effectiveness of UAVs, eVTOLs, aircraft, and unmanned ground vehicles. This advancement paves the way for the evolution of electric mobility in the future.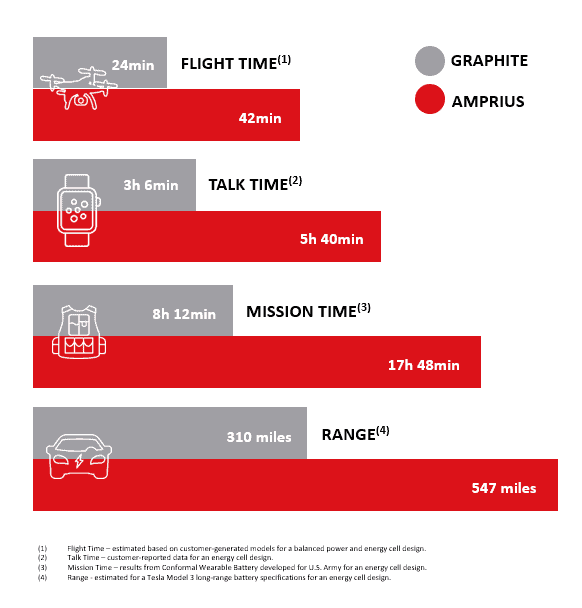 Amprius' high-performance lithium-ion batteries are ideal for a wide range of mission-critical and commercial applications. In addition to increasing flight times and vehicle ranges, the significantly shortened charging time provides faster turnaround for applications such as drone delivery and UAM (urban air mobility).
To find out more about Amprius Technologies and their silicon anode lithium-ion batteries for drones and robotics, please visit their profile page: https://www.unmannedsystemstechnology.com/company/amprius-technologies/