Phenix Solutions is a leading developer of mission-critical unmanned aerial systems (UAS), specializing in heavy-lift drone platforms, building and integrating certified systems, and flight training. UST is delighted to welcome Phenix Solutions on board as a supplier partner, and we will be highlighting their unique solutions and capabilities across our channels over the next 12 months.
We've just launched Phenix's UST supplier profile, which has been written and built by our team in collaboration with the company. The Silver profile showcases their multi-mission helicopter UAV platforms, which are designed, engineered and assembled in the USA and meet strict FAA certification conformity and quality standards.
Read on to find out more: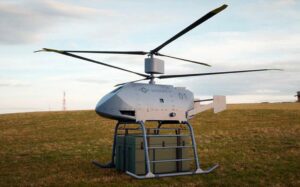 The Ultra 2XL is a state-of-the-art heavy-lift UAS, featuring a unique and highly stable coaxial rotor design, making it ideal for large cargo payloads. Driven by the certified and proven Rolls-Royce RR300 turbine engine, the powerful unmanned helicopter boasts a payload capacity of 1500 lbs and a range of up to 300 nautical miles.
The system has been designed with TRL (Technology Readiness Level) 9 avionics as well as an advanced communications system for BVLOS (beyond visual line of sight) operations.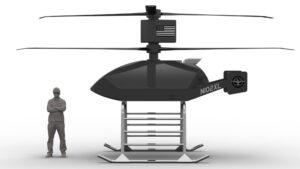 The coaxial rotor system provides a significant increase in stability and power-to-weight ratio compared to traditional designs. It also removes the need for a tail rotor, reducing the overall footprint and allowing two aircraft to be easily stored and transported in a 20ft container.
The multi-mission aircraft incorporates a quick-attachment system that enables it to be equipped with a wide variety of custom and off-the-shelf payloads and equipment, allowing it to undertake a range of missions, such as logistics, firefighting and forestry management.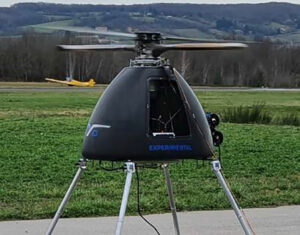 The Half-Pint is the smaller entry in Phenix's family of heavy-lift unmanned helicopters, providing a 410-lb carrying capacity and a flight endurance of up to 90 minutes. The innovative aircraft uses a proprietary propulsion design driven by ejection of gases from the turbojet engine.
The rugged helicopter UAV is easy to operate and thanks to a low number of moving parts, requires minimal maintenance. Like the Ultra 2XL, it can be outfitted with a range of sensors, payloads and equipment for true multi-mission performance.
To find out more about Phenix Solutions and their heavy-lift helicopter drones, please visit their profile page: https://www.unmannedsystemstechnology.com/company/phenix-solutions/