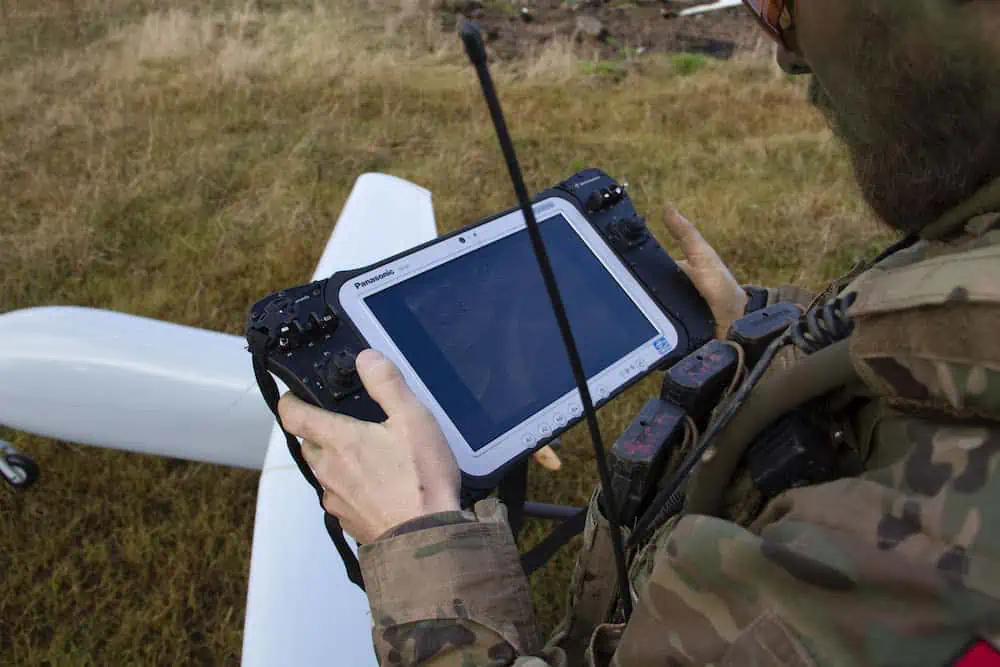 UXV Technologies, a global leader in command and control (ground control stations) solutions and sensors for a wide range of unmanned applications, has renewed and expanded its partnership with Doodle Labs, a leading producer of industrial-grade wireless networking solutions.
The two companies began collaborative development of solutions in the mobile robotics space in 2019. They have now committed to continued development of technology and expanded marketing activity and engagement in the broader robotics market.
Both UXV Technologies and Doodle Labs have made direct contributions to the US Department of Defense (DoD)'s Blue UAS, a program to rapidly vet and scale commercial UAS technology for the DoD.
UXV Technologies has developed SRoC (Soldier Robotic Controller), a ruggedized ground control station for drones and robotics based around the Panasonic FZ-S1 tablet and providing a variety of joysticks and buttons to cover diverse functionality requirements.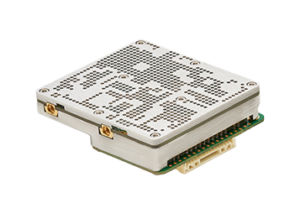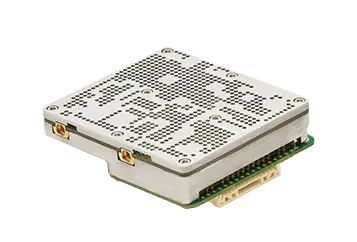 The system provides communications flexibility with a choice of Swappable Radio Modules (SRM), including Doodle Labs' Helix Mesh Rider Radio.
Helix Mesh Rider Radio was developed with sponsorship from the DoD's Defense Innovation Unit (DIU) and is the datalink of choice for the Blue UAS program.
The Helix Mesh Rider Radio makes use of the company's proprietary multi-band technology to cover a range of licensed radio frequencies often used by groups in the US DoD in a single radio, from M1 to M6, which is 1.6 GHz to 2.5 GHz.
The radio's mini-OEM form factor is extremely low-SWaP (Size, Weight, and Power) and boasts FIPS 140-3-certified encryption, both crucial for tactical military missions.
"Our collaboration together with Doodle Labs has been very, very important because they have been a partner which has been very innovative, but also very focused on seeking new solutions and improvements together with us," said Steven Friberg, UXV Technologies CEO and Founder. "A lot of people within our customer portfolio have chosen the Doodle Labs radio because they get really good price-to-performance, and that's quite superior because they are in a space where both the price and size fit a lot of the small drones and the small robots. You can find, of course, much more bigger and powerful radios on the market, but you can't always fit that package, both directly on the controller, but also on the vehicle."
Since beginning collaborative integration work four years ago, UXV Technologies has integrated Doodle Labs radios into all of its platforms, including a mix of models tailored to defense, governmental and industrial customers, alike.
"One thing that's very unique about UXV Technologies is how fast they prototype and put things together for their customers," said Ashish Parikh, VP Business Development at Doodle Labs. "I've never seen this in any other company, how quickly they're able to put together mechanical working prototypes."
"What's really cool about our partnership with UXV Technologies is that as both flying and terrestrial robot companies approach us for radio links, UXV has already integrated our radios with a number of their different models, so they have something that's out of the box that can be used," Parikh continued. "It really speaks to interoperability within the Blue UAS ecosystem, as well as the strength of our ongoing partnership with UXV Technologies."