CENTUM research & technology is a leading developer of airborne solutions for emergency response, security and defense. UST is delighted to welcome CENTUM research & technology on board as a supplier partner, and we will be highlighting their unique solutions and capabilities across our channels over the next 12 months.
We've just launched CENTUM's UST supplier profile, which has been written and built by our team in collaboration with the company. The Silver profile showcases their Lifeseeker phone detection device for UAVs (unmanned aerial vehicles), which helps SAR (search and rescue) teams around the world to save lives, and has been provided to over 25 customers to date with hundreds of successful missions.
Read on to find out more: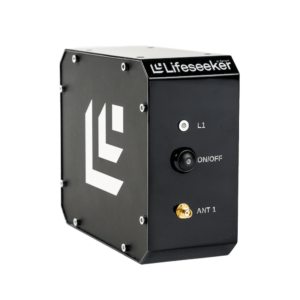 Lifeseeker Mini is a cellular phone detector device for emergency personnel, first responders and SAR (search and rescue) teams. The system turns the everyday and near-ubiquitous mobile phone into an emergency beacon that can guide rescuers to victims and missing persons, vastly improving the odds of success when time is of the essence.
The low-SWaP (size, weight and power) SAR payload can easily be attached to a variety of different small UAS platforms, enabling efficient lifesaving missions while saving manpower and optimizing operational costs. Large search areas can be thoroughly swept in just a few minutes, and Lifeseeker Mini can even detect mobile phones buried under snow, making it ideal for avalanche rescue.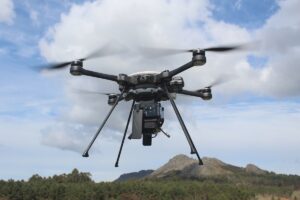 Lifeseeker Mini is an essential payload for airborne SAR missions, able to operate day or night under highly challenging weather conditions. It works under all possible network conditions, including 2G, 3G, 4G and 5G (NSA), and even when there is no network coverage at all. Target phones can be filtered by IMSI/IMEI number, country or network operator code.
The cellphone-agnostic Lifeseeker Mini payload performs high-accuracy phone geolocation down to less than five metres. The search and rescue device can also act as a communications relay, providing voice or SMS contact between missing persons and the rescue team.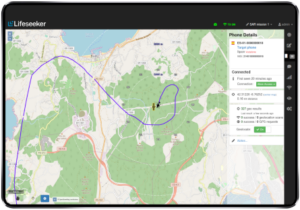 Lifeseeker Mini is controlled via an intuitive web-based interface that can be accessed via any tablet, laptop, or mobile phone. The easy-to-use system requires minimal training and can be used by any team member without the need for technical cellular communications knowledge. Lifeseeker Center, a powerful simulation and debriefing software tool, is also available for SAR team training.
To find out more about CENTUM research & technology and their mobile phone detection payloads for drones, please visit their profile page: https://www.unmannedsystemstechnology.com/company/centum-research-technology/