Fly Dragon Drone Tech is a leading developer of advanced hybrid VTOL and multirotor drone platforms, as well as ground control stations (GCS), gimbals and propulsion systems. UST is delighted to welcome Fly Dragon on board as a supplier partner, and we will be highlighting their unique solutions and capabilities across our channels over the next 12 months.
We've just launched Fly Dragon's UST supplier profile, which has been written and built by our team in collaboration with the company. The Gold profile showcases their drone products, which have been selected by enterprise clients and government agencies worldwide for applications including precision agriculture, inspection and mapping, surveillance, logistics and cargo delivery, and more.
Read on to find out about their drone platforms and accessories: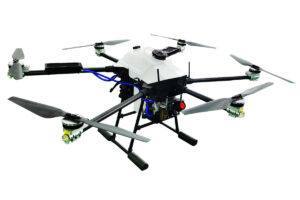 The H620L is a UAV sprayer drone designed for agricultural use, featuring a 20-litre tank capacity. The platform features a hybrid gas-electric power system, and can cover up to 3 acres per minute.
The FD50F is a hybrid VTOL/fixed-wing UAV frame designed for long-endurance operations, with a maximum flight time of over 10 hours and a payload capacity of 15kg. The versatile platform features a waterproof design and can be quickly assembled in just 3 minutes.
The FDG30 is a long-range hybrid VTOL/fixed-wing drone designed for mapping, surveying and surveillance missions. The 1kg payload drone can fly for over 6 hours, and withstand winds of up to Force 4 during VTOL operations and Force 7 during forward flight.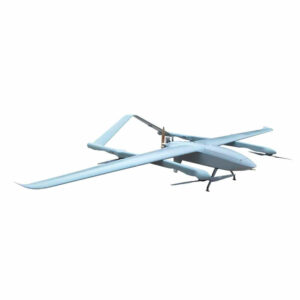 The FDG51 is a heavy-lift VTOL drone with a unique tandem-wing configuration and a lightweight carbon fiber construction. Able to carry up to 55 kg, the modular platform can be assembled in under 10 minutes.
The FD2800 is a portable handheld Windows or Linux-based ground station for UAVs and unmanned systems, featuring a 10.1-inch HD touchscreen display. With mappable buttons and joysticks and a rugged IP54-rated enclosure made from aircraft-grade aluminium, it can be adapted to a wide range of requirements.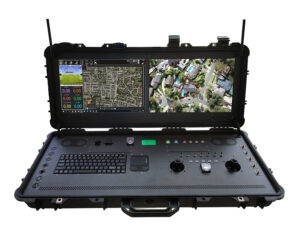 Fly Dragon's rugged UAV GCS is a dual-screen station enclosed within an IP-67-rated military-grade carrying case. Based on Windows 10, it features an industrial-grade keyboard and mouse, plus a variety of buttons, switches and joysticks.
The FD10CX is a stabilized gimbal EO/IR payload for UAVs, featuring a 1920×1090 visible camera, a 640×512 LWIR thermal imager, and a laser rangefinder. It is ideal for detection, identification and tracking of a range of different targets, including humans, animals, vehicles and vessels.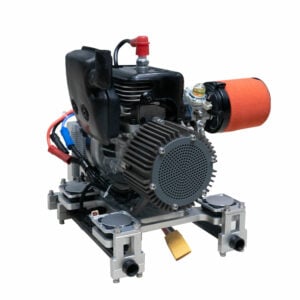 The FD-2000W is a lightweight and compact gasoline-powered generator for multirotor UAVs. Providing 1.8 kW of continuous power, the high-efficiency generator can be electrically started via PWM or CANbus.
The FD-6000W is a powerful drone generator based around a twin-cylinder two-stroke EFI engine. Featuring an automotive-grade 32-bit MCU and precise fuel injection ignition, it delivers up to 6 kW of power for demanding UAV applications.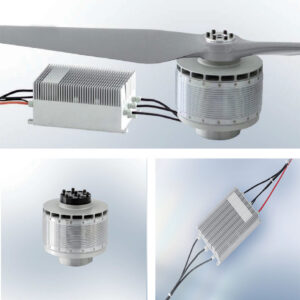 The G90 is a high-thrust motor set designed for heavy-lift drones. The set includes a motor, carbon fiber and epoxy propeller, and 160-amp electronic speed controller, and provides a maximum thrust of 165 kg.
To find out more about Fly Dragon and their hybrid VTOL and multirotor drone platforms and accessories, please visit their profile page: https://www.unmannedsystemstechnology.com/company/fly-dragon-drone-tech/