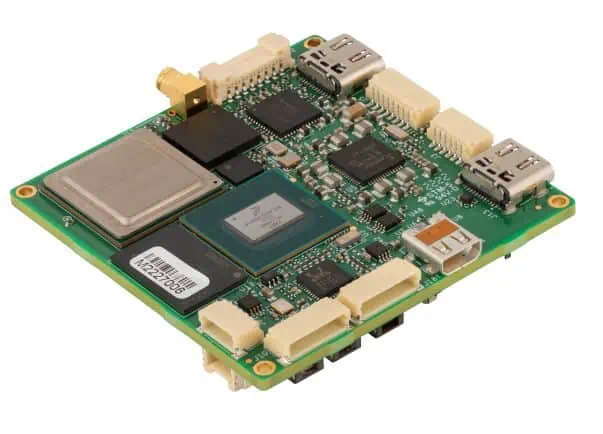 Maris-Tech Ltd., a B2B provider of intelligent video transmission technology, has launched the Jupiter-AI, a high-end multiple-stream video platform with edge Artificial Intelligence (AI) acceleration.
The company's flagship product, Jupiter AI was built on Halio's powerful AI accelerator as part of Maris-Tech's Jupiter family of low latency video encoding and decoding platforms designed to manage multiple video channels. Jupiter features intelligent video transmission technologies with high quality video, superior energy efficiency, and miniaturized form.
Designed for aerospace, defense, and homeland security applications, Maris-Tech claims that Jupiter AI offers best-in-class SWaP (Size, Weight, and Power), multiple streaming, high video quality, low latency, robust communication capabilities, and is extremely modular and flexible. It can be used in:
Autonomous vehicles
Agriculture
Visual inspection
Machine vision
Search and rescue
Intelligence gathering
Observation
Situational awareness
Automatic target recognition applications when mounted on drones, robots, Unmanned Aerial Vehicles (UAVs), Unmanned Ground Vehicles (UGVs), loitering munition platforms, armored vehicles, missiles, etc.
Jupiter-AI provides an ultimate hardware and software solution for remote platforms' video streaming, recording, debriefing and AI at the edge, named 'Maris Edge'.
"We are pleased to announce the on-schedule launch of our Jupiter-AI platform and are very proud of its performance," said Israel Bar, Chief Executive Officer of Maris-Tech. "This is a significant milestone that we believe places Maris-Tech at the forefront of the edge video and AI technology with a solution that is responsive to the remote platforms' market needs. The Jupiter-AI is competitive in all parameters and as such may have significant influence on our future business."
The company believes the main features of the Jupiter AI are responsive to the rapidly growing demand for:
Miniature and light
Low power
Multiple- video sensors
High video quality over narrow-band wireless networks
Low-latency streaming
Powerful deep learning and AI acceleration enabling object detection, classification, tracking and other customers' AI requirements in high framerate.
The Jupiter-AI was presented for the first time at the Eurosatory exhibition in June 2022. Maris-Tech has already received initial orders for the Jupiter-AI as an Original Equipment Manufacturer (OEM) solution and as a ruggedized platform within enclosure (the Opal), as well as for its derivatives, that vary in terms of video interfaces and mechanical structure. First deliveries are expected in August 2022.
Find suppliers of Video Streaming Solutions for Unmanned Systems >>