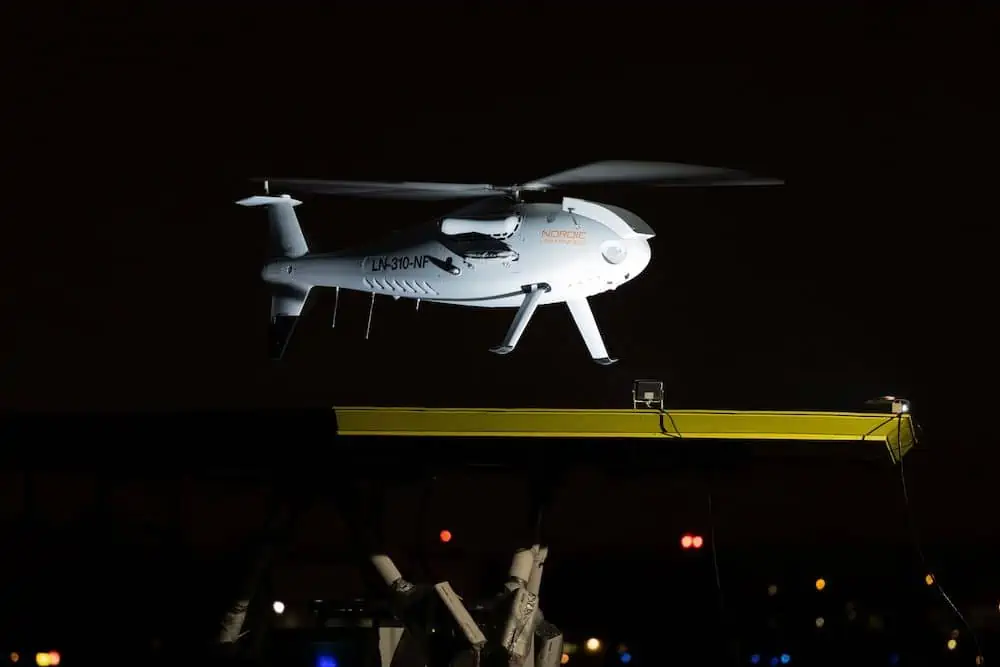 Schiebel, together with its partner Nordic Unmanned, has successfully demonstrated the onshore capabilities of the CAMCOPTER S-100 Unmanned Aerial Vehicle (UAV) to Norwegian energy company Equinor, proving the utility for UAV offshore logistics.
The three-week onshore test phase was part of the Offshore Drone Service contract between Equinor and Nordic Unmanned. The scope involves cargo deliveries between the installations at the Gullfaks field and multiple daily flights between offshore installations and vessels in the Tampen area.
Test flights were conducted at a facility close to the city of Stavanger and at a commercial airport. The aim was to verify the maturity of the S-100 for the offshore environment and included extending the operational range of the S-100 beyond the initial radio line of sight, allowing the system to reach all target installations.
In addition, the UAV completed the drop of a subsea unmanned intervention device, which is used for underwater inspection of installations. It was delivered from the helideck to a specific point in the water using the S-100's underslung load solution.
"After our successful demonstration for Equinor in 2020, we have now entered the next phase. The onshore trials are now complete and we have once again proven the unrivalled capabilities of the S-100," said Hans Georg Schiebel, Chairman of the Schiebel Group. "Together with Nordic Unmanned and Equinor, we are pushing the boundaries of what is possible in terms of offshore logistics."