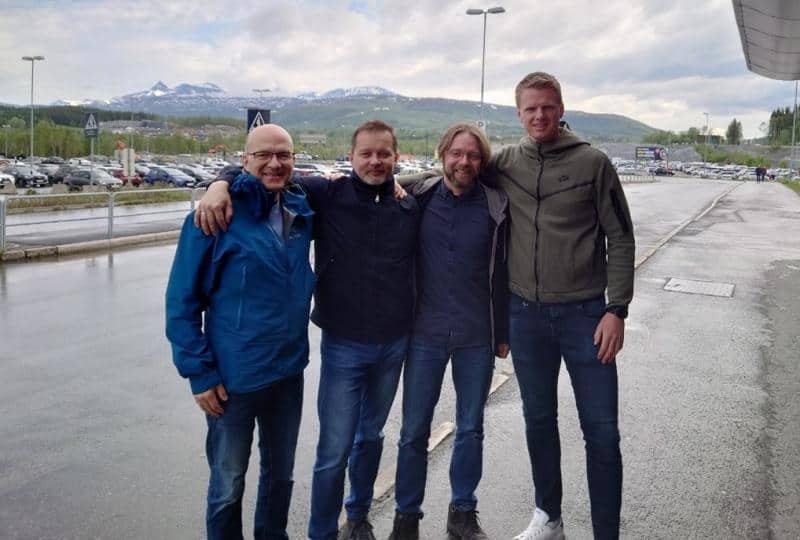 Raymond Søderholm has been appointed as the new CEO of Radionor Communications AS, as of 1 June 2022. With a long career in the Norwegian Armed Forces and in the defense industry, coming directly from the role as Senior Director at Teledyne FLIR, Søderholm has significant experience from high-tech projects and broad international commercial experience.
"After working as part of the team in Prox Dynamics (later FLIR UAS), and being a part of making an international success story, now is the time to move on," said Raymond Søderholm. "Now, I have been given the opportunity to join and further develop the unique technology that Radionor Communications represents. I look forward to contributing to an incredibly competent team, and I am deeply honored by the trust given to me.
"Radionor Communications develops technology the world has never seen before, with an expertise that makes it possible to create products and capacities that can give, both the military and others with similar critical needs, unique advantages."
"We are very pleased to welcome Raymond Søderholm as part of our team at Radionor Communications," said the departing CEO, Atle Sægrov. "He has extensive operational experience from the Armed Forces, combined with broad experience in business development and international sales in this very complex market that we operate in. He has helped build a solid Norwegian technology workplace and contributed to the success that FLIR UAS has become. I myself, look forward to entering the role as CTO once again, where I can focus entirely on further developing the unique technology we already have."
Radionor Communications are exhibiting at Eurosatory 2022 in Paris, 13-17 June, hall 6 stand F340, with Søderholm in attendance for the first three days.